In the busy life of homeschooling, it's easy to forget basic skills that every person needs to become a successful adult! And, it's a teacher's responsibility to teach skills beyond math, grammar, history, and more! For some inspiration on which skills to work on, check out this FREE Life Skills Checklist!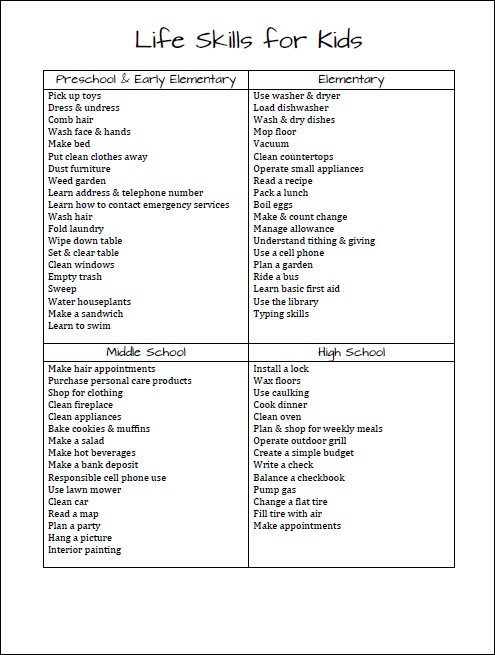 This handy list from Happy Homeschool Nest breaks down a variety of non-academic skills that every child should have by the time they leave the nest. Make sure they know how to do these basic things and you'll have children ready to take on the world and succeed! This list is just suggestions, but it's a great base from which to stem creative real-life activities!
For another similar resource, check out this Montessori Practical Life Skills Chart!
The following two tabs change content below.
Keri
Keri is a former elementary and middle school teacher who's worked overseas for 4 years. She loves to write and so decided to pursue her writing dream!