Check out this post for excellent fun and free printable word search activity pages for your kids that they will love doing.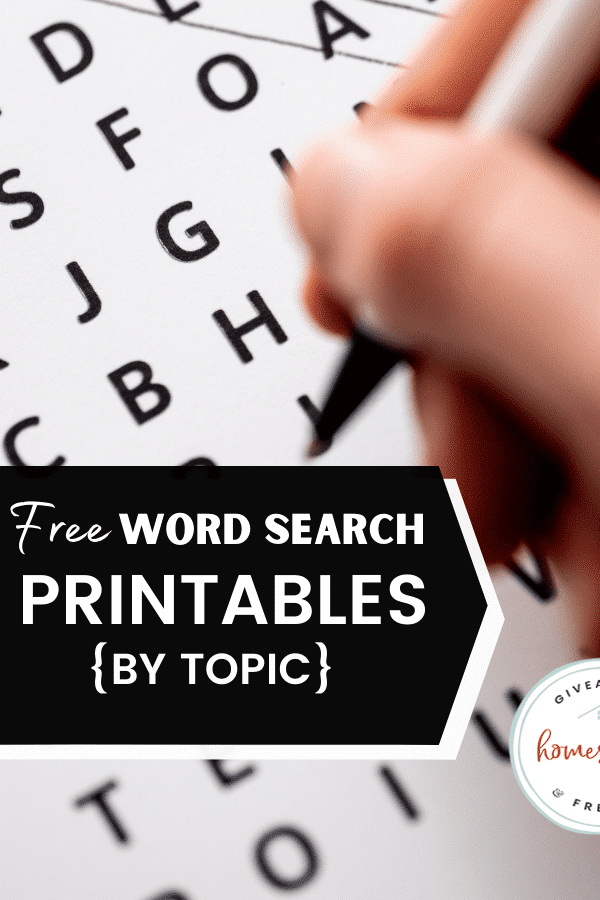 Word searches are fun games and excellent teaching opportunities. Not only does it improve and help your children get better at spelling and recognizing word sounds, but it also can be themed to go along with specific lessons as a fun extra bonus learning activity for your kids.
This is an excellent fun and free printable activity to print out to give to your children to use as a break from their regular homework, or give to your children when they're bored to keep them entertained and occupied.
Younger and older kids alike can enjoy having loads of fun with word searches. You can even print them out to take with you wherever you would like to go. Keep yourself busy with word searches when you're stuck in the car on a long road trip.
Word searches are fun and easy activities that everyone understands and knows how to do. Include the whole family in for word search fun since it's something that everyone can do, no one can feel left out.
Check out these links below for more free printable activity pages for your kids.
CLICK HERE for hundreds of free homeschool printables
Be sure to follow the Free Homeschool Printables and Worksheets board on Pinterest!
The following two tabs change content below.
Latest posts by Isa Fernandez (see all)