Are you always taken aback by the first sniffles of the colder season? Summer erases memories of multiple family members being sick at the same time. It seems normal to go weeks without anyone getting sick. Getting sick in the warm weather is rare, but it happens.
Then co-op, after school activities, and get-togethers start up again, and Bam!
Within days, the kids get the first runny nose of the year (yuck), bringing every homeschool mama back to reality. The medicine cabinet needs to be restocked with natural remedies, and it's time to start taking our elderberry syrup again!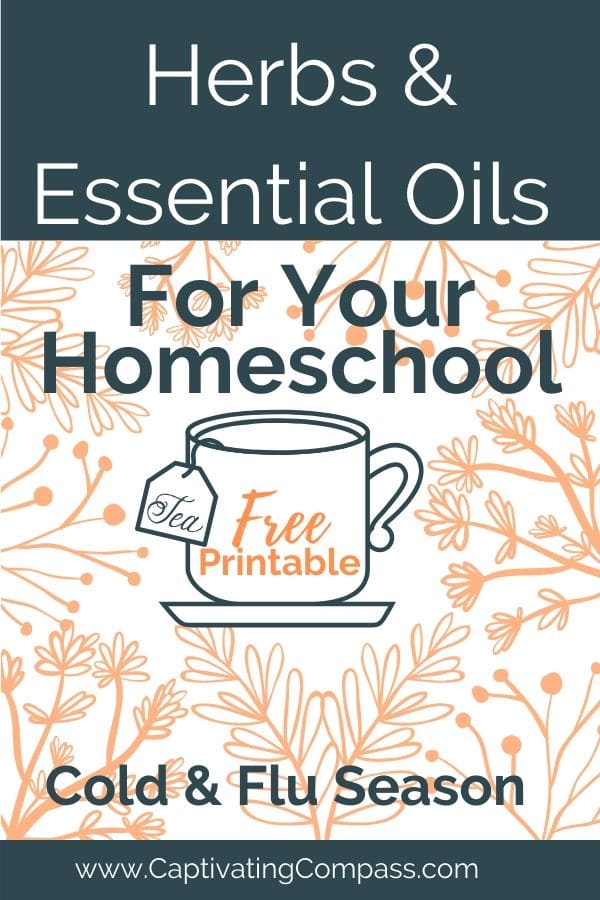 So this year, be prepared to prevent colds and the flu (and be ready to treat the winter "ickies" if they make it past this natural remedies arsenal) with this FREE Printable: Herbs & Essential Oils for Homeschool! It's a simple list really, of what herbs and essential oils to keep on hand to help prevent the cold and flu.
The post includes a variety of herbal remedy resources that will also help you recover quickly if the flu bug bites you. You'll also find some favorite tools and recipes to help you safely use herbs and essential oils in your homeschool. Start learning how to get healthy & stay healthy using these simple herbal remedies.
The following two tabs change content below.
Keri
Keri is a former elementary and middle school teacher who's worked overseas for 4 years. She loves to write and so decided to pursue her writing dream!