In the United States, Patriot Day is observed in remembrance of those killed and injured in the terrorist attacks on September 11, 2001. The majority of school-age children are too young to remember this tragic day in American history, but they aren't too young to learn about the events that changed our nation.
Here are over 20 Patriot Day 9/11 FREE Activities and Printables to help you teach your children about 9/11. We will never forget.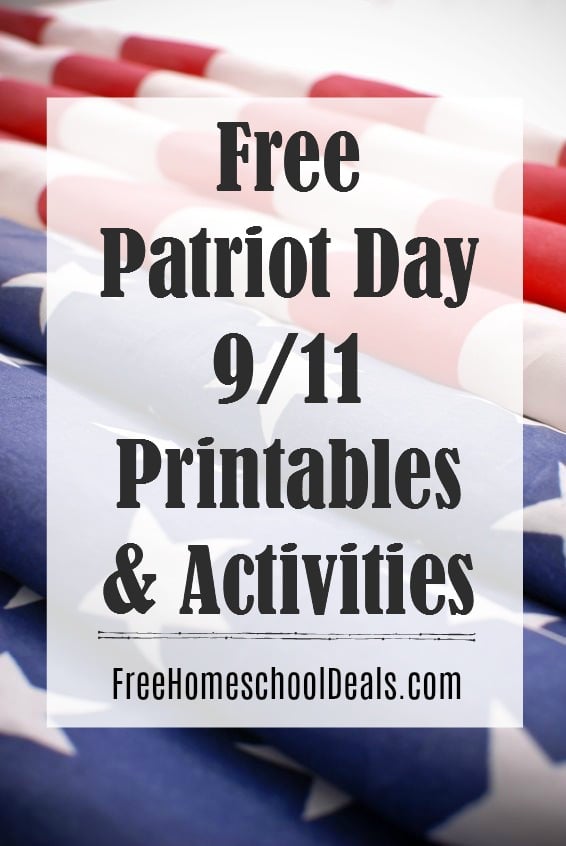 Copyright: jcjgphotography / 123RF Stock Photo
This post contains my referral link which helps support the work of this site. Here's my full disclosure policy.
FREE Patriot Day 9/11 Activities & Printables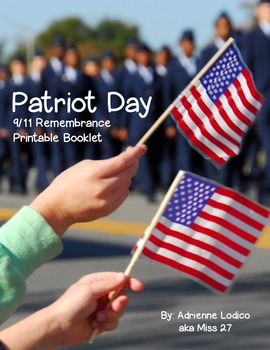 Patriot's Day Printable Mini-Book – This printable booklet simply lays out what Patriot Day is, why we celebrate it and how kids, and all Americans, can celebrate this day of remembrance on 9/11.
Virtual Tour of the 9/11 Memorial Museum – Explore the 9/11 Memorial Museum through this interactive video experience selecting different paths through the Museum's vast spaces and exhibitions.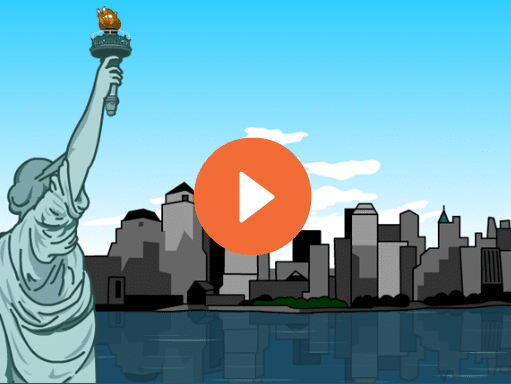 September 11th Animated Video – In this video, kids learn a basic timeline of major events, a little bit about terrorism, and the underlying causes of this terrible tragedy. You'll also find out what happened in the aftermath of 9/11, and how people came together to start rebuilding.
September 11 Notebooking Pages – Large variety of notebooking pages to use in your studies.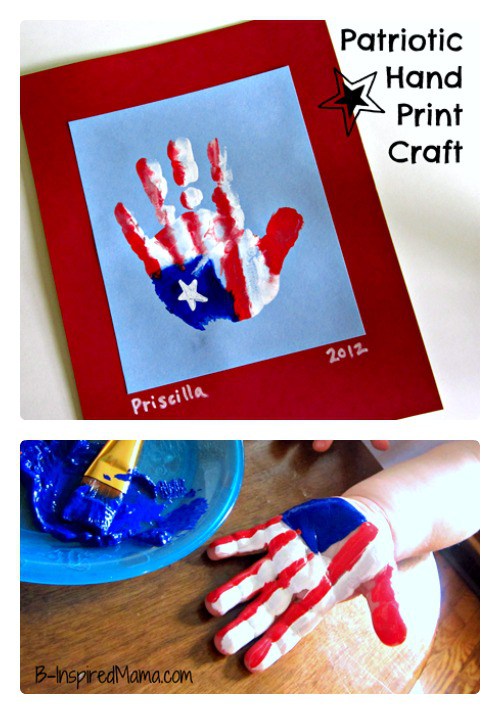 Patriotic Hand Print Craft – This patriotic hand print craft would be a fun addition to your learning.
9/11 Teen Writing Prompts – Have your teens learn about and reflect on the events of September 11, 2001 with these writing prompts.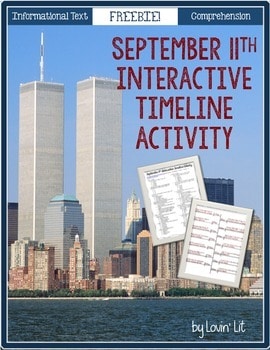 September 11th Interactive Timeline Activity – This activity is meant to be an independent activity for students in grades 4-8. You might consider it a scavenger hunt of sorts, as students must interact with the timeline and information to find each text-based answer.
September 11th Interview Activity – Students interview adults in their lives about September 11th for a more personal understanding and connection to the events of that tragic day.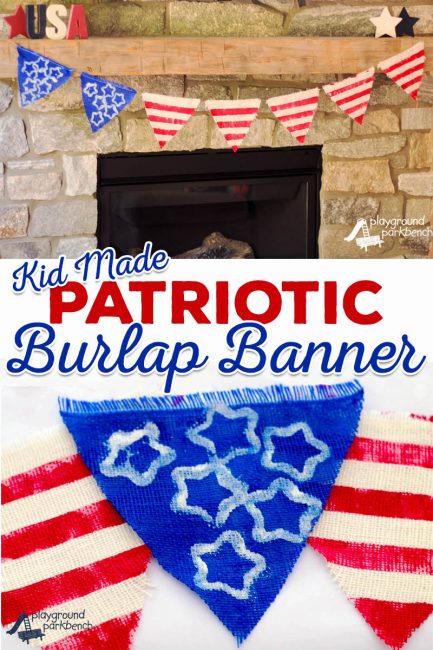 Patriotic Burlap Banner – Make this patriotic burlap banner to remember our American heroes all year long.
The Day That Changed America Teacher's Guide – Everything you need to teach children about the terrorist attacks on September 11th.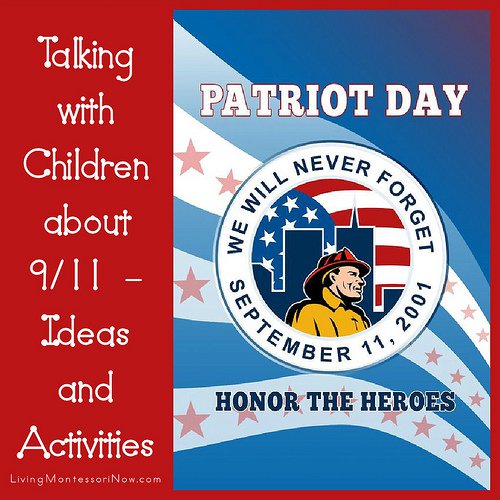 Talk with Children about 9-11 Ideas & Activities – Not sure where to start? Here are some helpful ideas for talking to children about the 9-11 tragedy.
Understanding September 11th Lesson Plans – Use this collection of September 11-themed lesson plans and articles to help students in grades 6-12 comprehend the 9/11 attacks and understand their lasting impact on the United States and the world.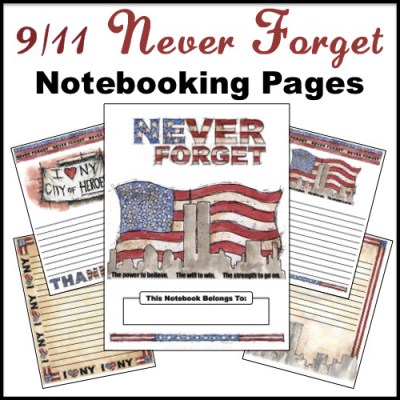 9/11 Never Forget Notebooking Pages – Another set of free notebooking pages to use in your learning.
The Stars and Stripes Forever Music Appreciation Lesson – This free music lesson includes listening links, notebooking pages, and a full SQUILT lesson.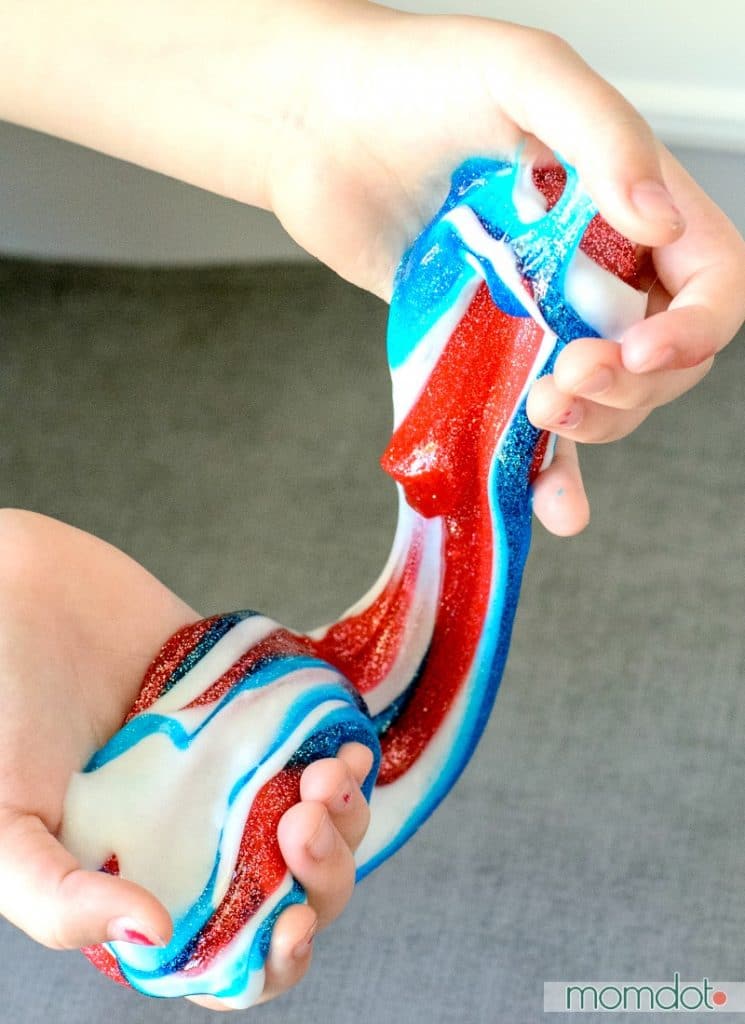 Star-Spangled Slime – Make this patriotic slime to keep little learners busy during read-alouds or other activities.
Remembering 9/11 in Pictures – These photos at National Geographic show images that tell stories from one of the country's darkest days. Some of these photographs do contain disturbing images.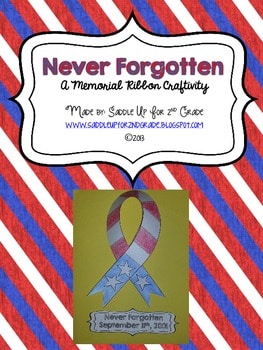 Never Forgotten Printable Craft – This memorial ribbon activity is a great way for children to show their patriotism.
9/11 Heroes Short Script – You'll need two or more students for this easy to perform script for a unique learning opportunity.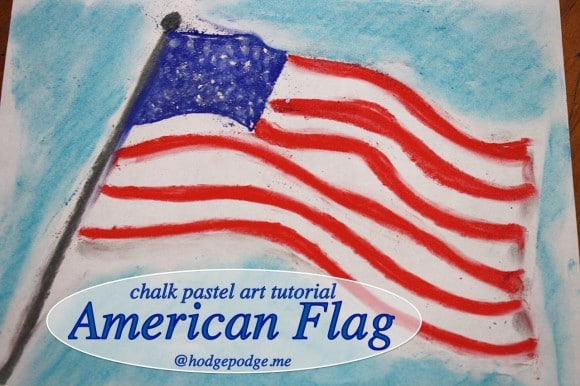 American Flag Chalk Pastel Art Tutorial – Add this patriotic art tutorial to your studies.
Patriot Day Coloring Pages – Another way to keep little hands busy while listening and learning about 9-11.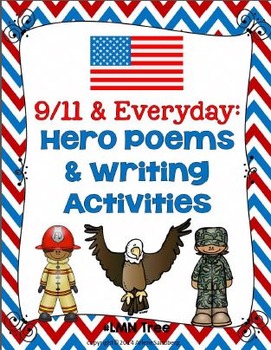 Hero Poems and Writing Activities – Students work on poems and writing activities remembering 9/11 and everyday heroes.
Teaching and Learning about 9/11 – The New York Times has tons of great resources for thoughtful learning and discussion about the September 11th terrorist attacks.
The lives of the women and men lost in the terrorist attacks will always be remembered.
The following two tabs change content below.
Keri
Keri is a former elementary and middle school teacher who's worked overseas for 4 years. She loves to write and so decided to pursue her writing dream!