Since summer is coming, and June is National Zoo and Aquarium Month, grab this perfectly themed FREE Ocean Animals Bingo Game!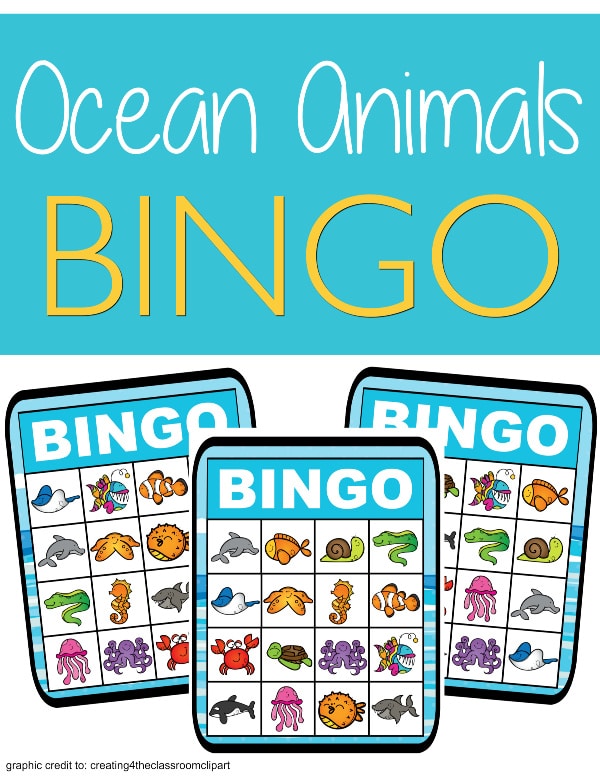 This bingo set has six different cards and a calling card for you to print off to play the game. It's the perfect accompaniment to an ocean animals lesson or a themed party for your kids! If you're doing an ocean unit, then use a themed bingo chip such as a shell to play with! Print in color to get a great view of the ocean animals on each bingo card. 
For other similar resources, check out:
Ocean Animals Resources and Aquarium Month Resources, Printables, Visit Tips, & More!
The following two tabs change content below.
Keri
Keri is a former elementary and middle school teacher who's worked overseas for 4 years. She loves to write and so decided to pursue her writing dream!