Practice counting up to 10 with these New Year's-Themed Ten Frame Cards! They are perfect for counting beginners and those with a little experience.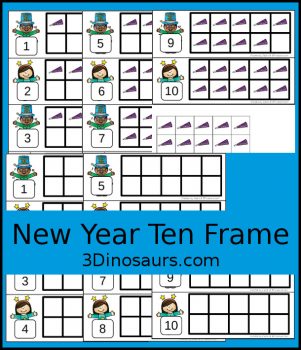 Included are two ten frames for each number. One is partially filled out with party horns, and the other is blank, so you can use whichever one is appropriate for your child's level. And, there is a page of party horns that you can cut out for your child to fill out each ten frame!
For other ten frames work, check out:
The following two tabs change content below.
Keri
Keri is a former elementary and middle school teacher who's worked overseas for 4 years. She loves to write and so decided to pursue her writing dream!