For four days, from August 19-22, What Do You See? A Child's First Introduction to Art Volume 1 will be free on Amazon Kindle!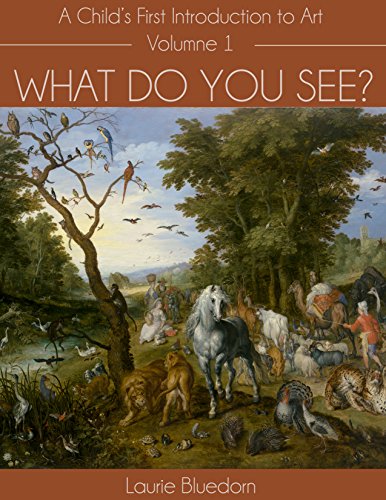 This curriculum is an easy introduction to art appreciation for children, ages 4-12. The overall goal of these books is to introduce art to children and help them to learn how to ask questions about art as well as evaluate it! With each painting in the book, you and your child can observe and answer the questions that are included.
Each book in the series introduces only one elementary art principle at a time.  Don't forget to grab the other ebooks in this series on Amazon Kindle for $2.99 each!
Volume 1 — Center of Interest/Volume 2 — Primary Colors/Volume 3 — Source of Light/Volume 4 — Five Traditional Classifications for Paintings
Inside volume 1, you will find:
1. Little Red Riding Hood and Grandmother, by Harriet Backer
2. The Dog Cart, by Henriëtte Ronner-Knip
3. The Birthday Cake, by Victor Gabriel Gilbert
4. Boy with Baby Carriage, by Norman Rockwell
5. Feeding the Baby, by Axel Theophilus Helsted
6. Elsie Cassatt Holding a Big Dog, by Mary Cassatt
7. Carnation, Lily, Lily, Rose, by John Singer Sargent
8. Cottage Girl with Dog and Pitcher, by Thomas Gainsborough
9. A Child's Menagerie, by Eastman Johnson
10. Belshazzar's Feast, by Rembrandt
The following two tabs change content below.
Keri
Keri is a former elementary and middle school teacher who's worked overseas for 4 years. She loves to write and so decided to pursue her writing dream!