The Presidents of the United States of America provide great lessons for our children to learn in history class! It's important for even our youngest students to understand the history of America. President's Day is just around the corner, do you have a lesson plan ready for your Kindergartners?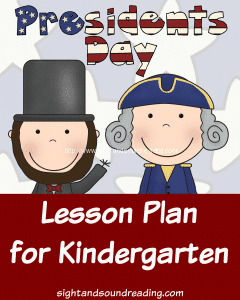 Make learning about President's Day more fun for your Kindergartners with this FREE Kindergarten President's Day Lesson Plan from Sight and Sound Reading!
Here are additional free history resources for homeschoolers!
The following two tabs change content below.
Gigi is a homeschool Mom to her three daughters and a content editor for Free Homeschool Deals.