Soon, it will be ice cream weather! Your kids will love this math/art activity! Check out this Ice Cream Counting Math Craft!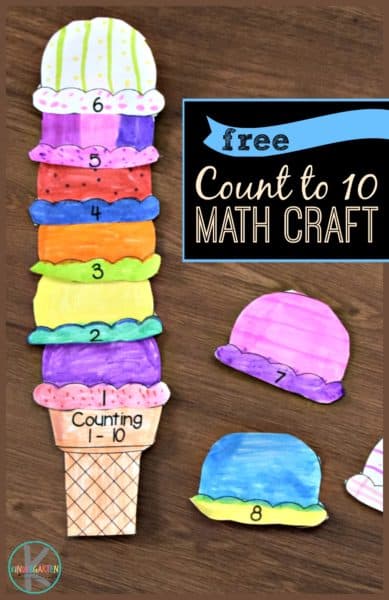 Beth at Kindergarten Worksheets and Games has created this cute craft to help your child practice counting to 10, 20, 30, all the way up to 100! All you need to do is print out the cones and ice cream scoops you need. The cones display the range of numbers your child is counting to, and the scoops have the numbers. But, the scoops are white so your child can create their own funky flavors!
We have loads of other ice cream resources! Check out:
The following two tabs change content below.
Keri
Keri is a former elementary and middle school teacher who's worked overseas for 4 years. She loves to write and so decided to pursue her writing dream!