Practice letters with your kids over the summer with this Ice Cream Cone Alphabet Tracing!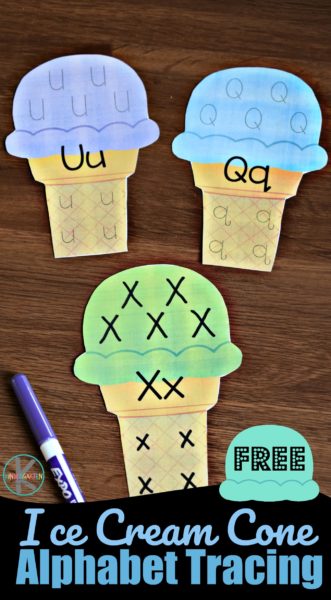 Kindergarten Worksheets and Games has this really cute activity for your child to practice their upper and lowercase letters. Each ice cream cone has an upper and lowercase letter and then lots of space to trace the letters all around the rest of the ice cream cone. Print in color to make it a little extra fun!
For other related resources, check out ABC Letter Matching Ice Cream Printable and Ice Cream Alphabet Worksheets!
The following two tabs change content below.
Keri
Keri is a former elementary and middle school teacher who's worked overseas for 4 years. She loves to write and so decided to pursue her writing dream!