3-part cards lend themselves well to games, research, memorization practice, and more! These cards will help to extend learning after reading a story. Check out these Hungry Caterpillar 3-Part Cards!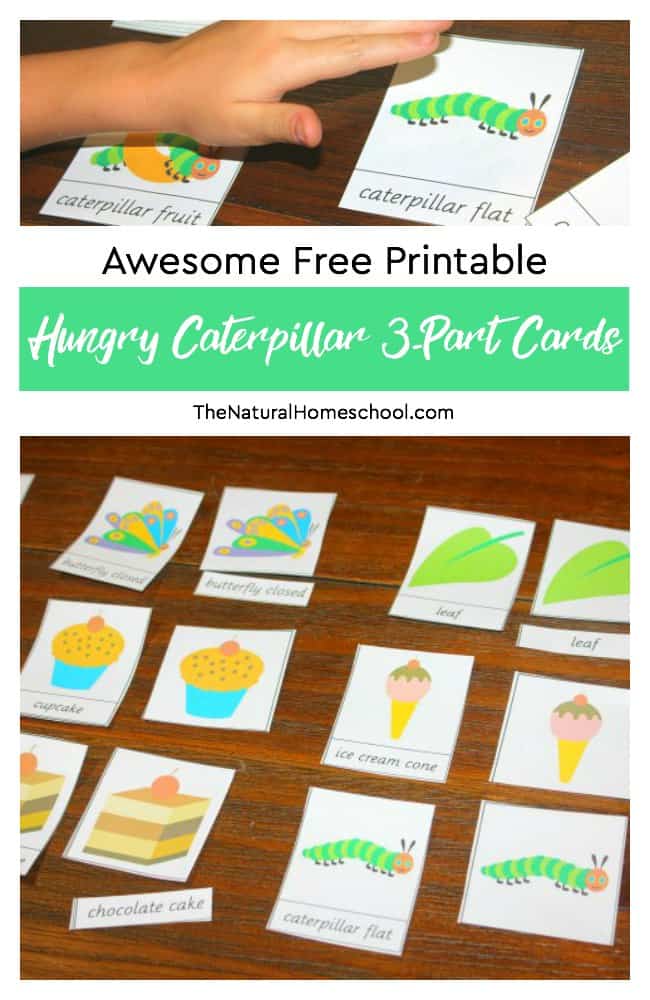 Kids love this story, and they will love working with these cards! You can use them for writing or reading practice or for memorization! If you want some tips on how to use these cards following the Montessori Method, then Tanya from The Natural Homeschool has provided a link to a step-by-step tutorial!
For other Hungry Caterpillar resources, check out:
The following two tabs change content below.
Keri
Keri is a former elementary and middle school teacher who's worked overseas for 4 years. She loves to write and so decided to pursue her writing dream!