There have been a lot of awesome human body resources from Carrie at Homeschool Giveaways lately. So, if you are studying the human body you may want to add some extra reading comprehension to your studies! Check out this Human Body Systems Reading Comprehension Science Unit!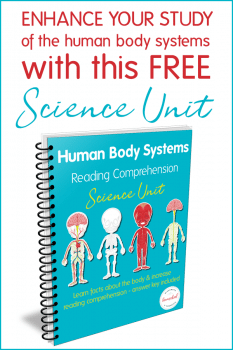 This free resource is appropriate for grades 4-8 and has six reading selections that are about the human body. After the short reading selections are questions which will help your children work on their comprehension skills. By combining different subjects, such as literacy and science, in this case, your child will be able to practice and apply skills that can cross over multiple subjects.
For other research journals, check out:
The following two tabs change content below.
Keri
Keri is a former elementary and middle school teacher who's worked overseas for 4 years. She loves to write and so decided to pursue her writing dream!