This school year, keep your children organized with their homework with these Homework Punch Bookmark Cards! Sometimes, it can be tough to keep your kids motivated to complete all of their tasks or even help them to remember, so these are easy tools to do so!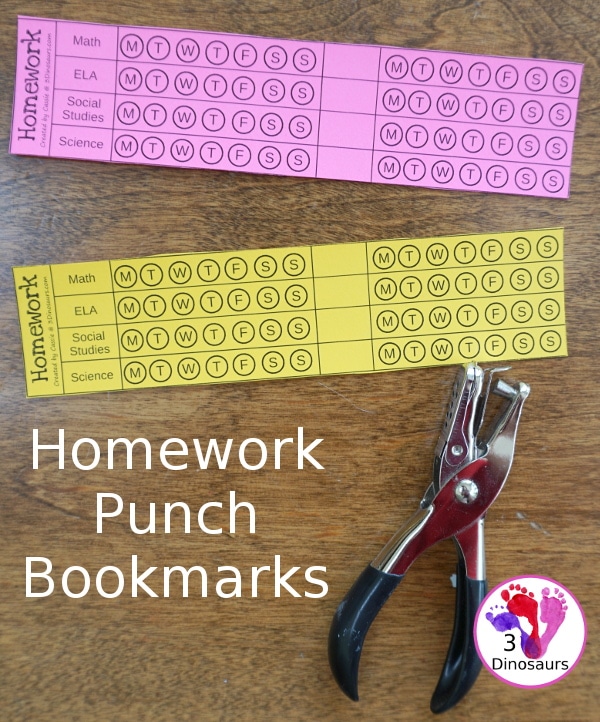 For durability, print them out on cardstock. There are spaces for 8 subjects: 4 are already filled in, and there are 4 blank spots. In the blanks, you can add in other subjects they may have. Make sure your children are completing their homework with these cards from 3 Dinosaurs!
Also, check out our other option for Homework Punch Cards!
The following two tabs change content below.
Keri
Keri is a former elementary and middle school teacher who's worked overseas for 4 years. She loves to write and so decided to pursue her writing dream!