Technology and technology education is becoming more and more of an essential in the classroom due to our changing, modern world. And, while tried and true methods are still wonderful, it's a good idea to mix it up with using different technology in your lessons to keep your children motivated and give them the exposure they need to technology to prepare them for the future. Check out this Homeschooling with Technology Podcast!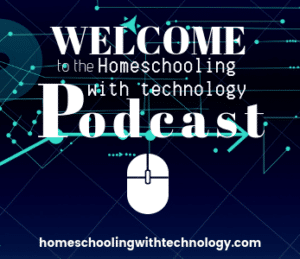 Ultimate Homeschool Radio Network has put together an amazing set of episodes for you and your children to listen to! Each one discusses something to do with technology whether you want to learn how to use Google products, need tech ideas for lesson plans, or want to play games and puzzles with your kids, this is the podcast for you! This is great if you are a little bit nervous or not as confident teaching or using technology to your children. You can learn together thanks to Ultimate Homeschool Radio Network! And, all of these episodes, tasks, and activities, will help prepare your child with the skills they need to progress in school and do well in college.
The following two tabs change content below.
Keri
Keri is a former elementary and middle school teacher who's worked overseas for 4 years. She loves to write and so decided to pursue her writing dream!