This year, create your own homeschooling system with the FREE Homeschool Your Way Planning Pack! This resource gives you all of the templates you'll need to create a homeschooling system unique for you and your children. But, you can only get this pack for free until March 22!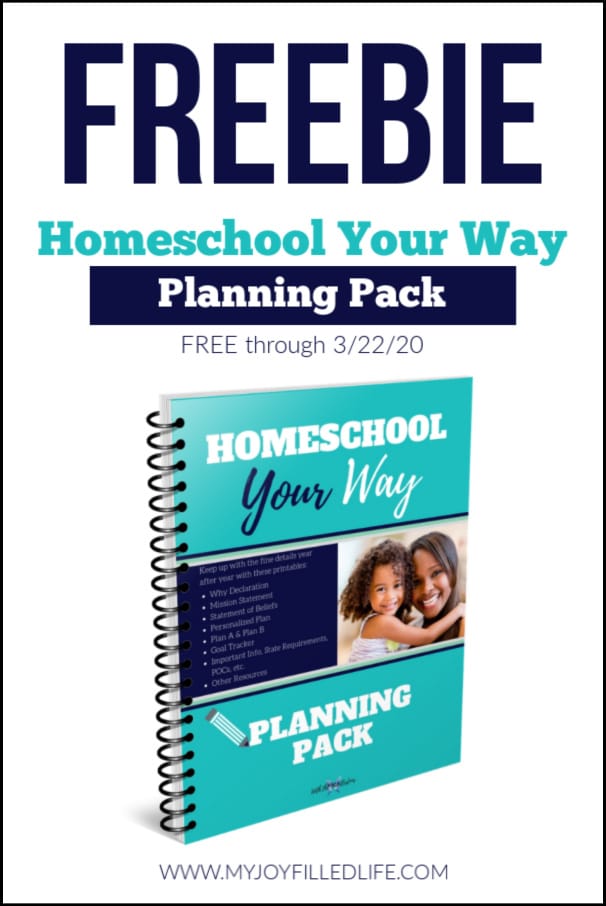 These printables will help you stay organized year after year with printable templates created for optimal filing and organizational purposes. You can keep up with the super important stuff such as your mission statement, statement of beliefs, goal tracker, state requirement page, homeschool groups and co-ops, Plan A & Plan B layouts, and lots more. This planning pack is only available for FREE for a limited time (normally a 7-dollar value). So, hurry before it's too late!
For other similar resources, check out:
The following two tabs change content below.
Keri
Keri is a former elementary and middle school teacher who's worked overseas for 4 years. She loves to write and so decided to pursue her writing dream!