For a cute way to practice addition for your child, grab these FREE Groundhog Day Spinning Addition Printables!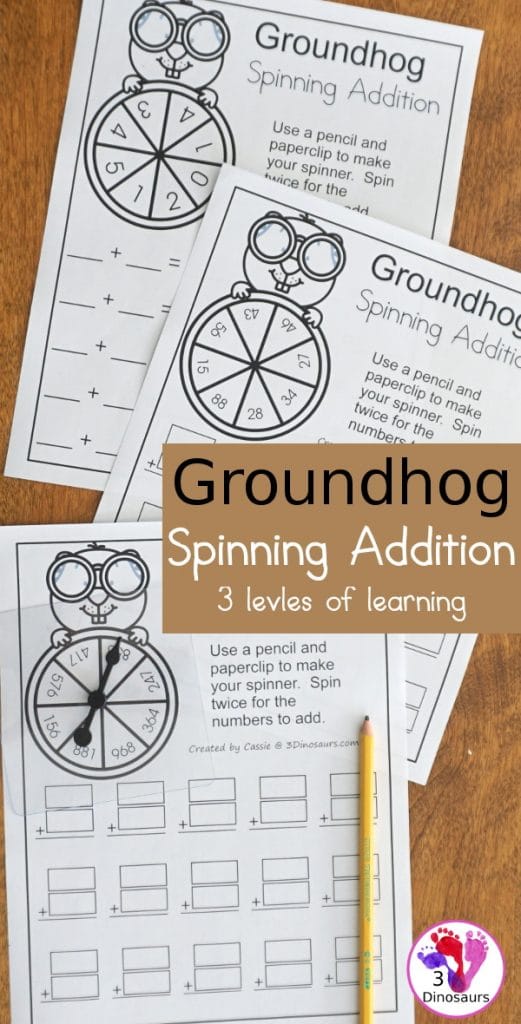 It includes three levels of addition skills, so you can use it for a variety of children. There are the single, double, and triple digit activities. All your child needs to do is spin the spinner twice (using a pencil and a paperclip) and fill in the blank equations below to solve the addition problems. There are opportunities for your child to practice regrouping. Grab these printables in time for the holiday!
For other similar resources, check out our FREE Groundhog Day Resources and Printables!
The following two tabs change content below.
Keri
Keri is a former elementary and middle school teacher who's worked overseas for 4 years. She loves to write and so decided to pursue her writing dream!