Looking for life cycle resources to add to your science lessons? Here are some fantastic Fun Parts of a Frog and Life Cycle Hands-on & Printable Activities, including a free printable on the frog life cycle!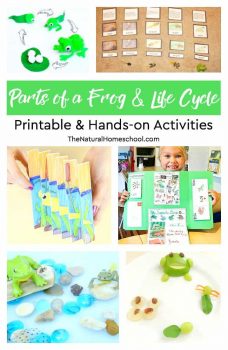 From Tanya at The Natural Homeschool, you can find worksheets on frog anatomy, the frog life cycle, and a frog life cycle pom-pom craft and more. Your children will learn a lot and have a lot of fun with it!
For more frog life cycle activity options, check out this Frog Life Cycle Pack, Frog Life Cycle Mini-Book, and more!
The following two tabs change content below.
Keri
Keri is a former elementary and middle school teacher who's worked overseas for 4 years. She loves to write and so decided to pursue her writing dream!