With 6 total pages, students can practice their addition skills using stickers! Therefore, check out these FREE Fall Addition Sticker Math Worksheets!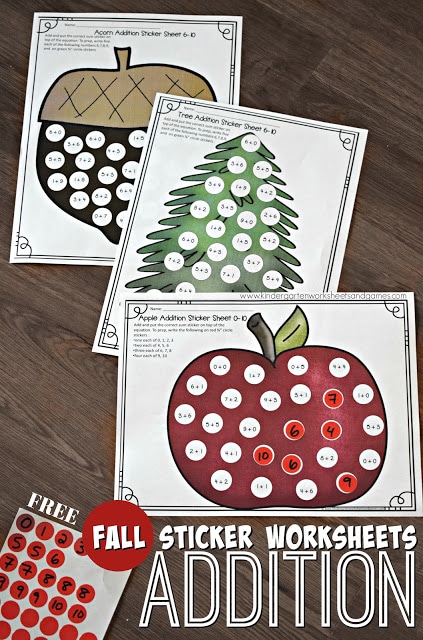 These worksheets from Kindergarten Worksheets and Games include 2 pages for adding 0-5, 2 for adding 6-10, and 2 for adding 0-10. Each page includes directions for how many stickers to prepare for that particular sheet, but you will need to purchase colored stickers and a permanent market to fully use this resource. This Fall, enjoy a little sticker math!
For other Fall-themed activities, click here!
For other addition resources, check out the Addition Facts Lapbook, Rubber Duck Addition Practice Printables, and more!
The following two tabs change content below.
Keri
Keri is a former elementary and middle school teacher who's worked overseas for 4 years. She loves to write and so decided to pursue her writing dream!