All About Learning always has fun and meaningful free resources great for homeschooling parents! Check out their latest: Drag Race: A Reading/Spelling Review Activity!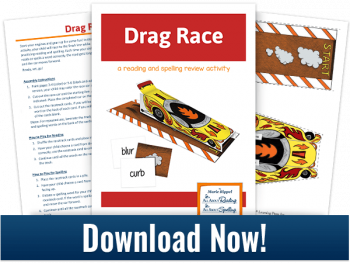 Your child will build a race car and track and work on reading and spelling along the way! They must cut out the racetrack cards to begin. For reading, write a review word on each card, and for spelling, leave the cards blank. In order to move along the track, your child must spell the word or read the word correctly! Then, they can advance one more racetrack card. It's fun to play with more the one child. All instructions and materials are included!
For other review activities, check out:
The following two tabs change content below.
Keri
Keri is a former elementary and middle school teacher who's worked overseas for 4 years. She loves to write and so decided to pursue her writing dream!