December is probably one of the busiest months of the year with all of the parties, gatherings, and festivities! So, make your life just a little bit easier for both you and your family with these FREE December 2019 Monthly Meal Plans!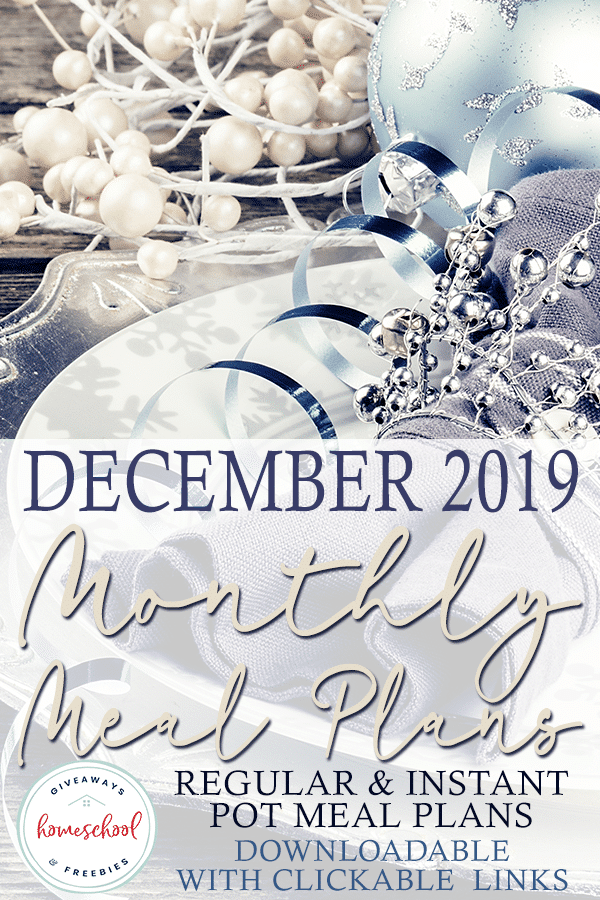 Homeschool Giveaways now has a great list of meals for you to choose from this month! You can choose between the instant pot meal plans or the regular meal plan. This plan also includes weekly slow cooker meals. All meals will give you that hearty, winter feel, and you will be pleased with each one!
The following two tabs change content below.
Keri
Keri is a former elementary and middle school teacher who's worked overseas for 4 years. She loves to write and so decided to pursue her writing dream!