Playing games as part of the learning process makes the school day a lot more fun, and it will help with fact and skill retention. Your kids will absolutely love playing this Date Dash Game: Chile!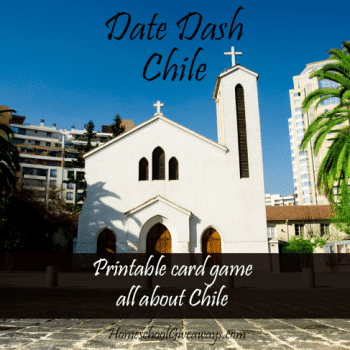 If you are learning about Chile in your geography studies, Carrie from Homeschool Giveaways has a fun printable card game full of facts about Chile. This card game has thirty questions, and each one two levels of difficulty, so it's easy to play with either middle school or high school students!
For another Date Dash style game, check out this Printable France Card Game!
The following two tabs change content below.
Keri
Keri is a former elementary and middle school teacher who's worked overseas for 4 years. She loves to write and so decided to pursue her writing dream!