Is there anything as simple as a ball of playdough that contains as much educational potential? I doubt it! Why not make playdough just a little more fun (is that even possible?) this Christmas by combining it with these FREE Christmas-Themed Playdough Activity Mats from Sisters with a System.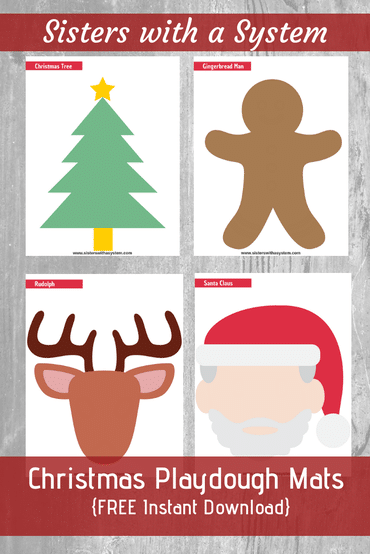 The applications are practically endless! This humble ball of dough will entertain kids for hours! It provides practice with fine motor skills, valuable sensory input, as well as cognitive development, particularly in the form of imagination and creativity. In addition, it is a fun vehicle for practicing letters, shapes, numbers, and more.
Click here for similar playdough resources!
The following two tabs change content below.
Keri
Keri is a former elementary and middle school teacher who's worked overseas for 4 years. She loves to write and so decided to pursue her writing dream!