Lasting Thumbprints has a FREE Christmas Coupon Printable for kids. There are 8 free Christmas coupons in this printable as well as a blank sheet of coupons in case you would like to create your own personal coupons for family or friends!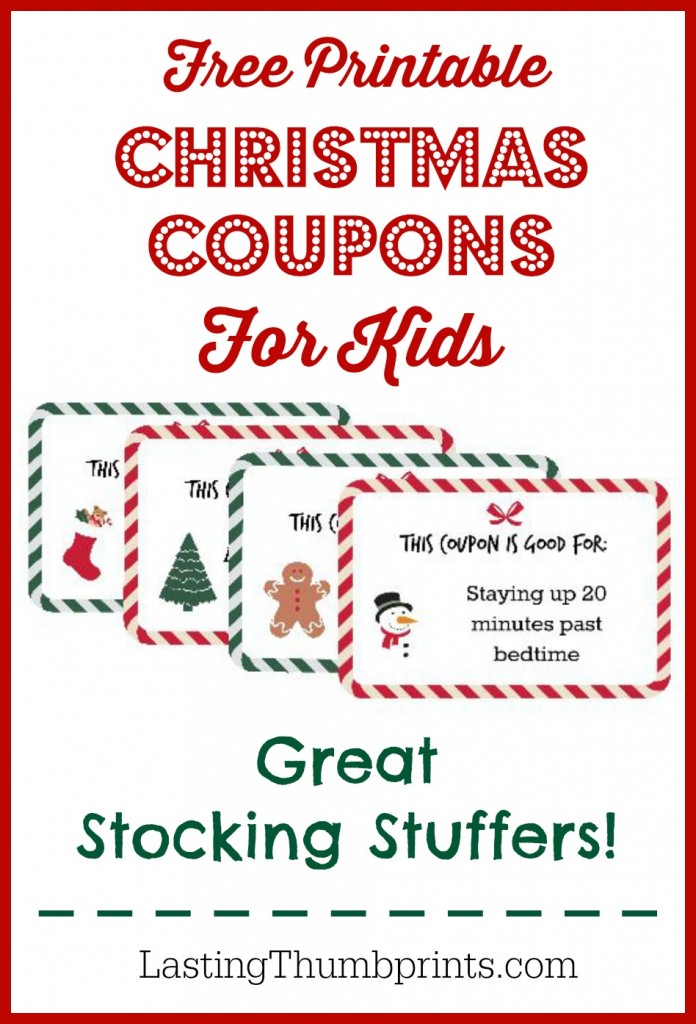 Inside, your kids will find coupons "redeemable" for staying up past bedtime, playing a game of choice, breakfast in bed, and more!
Click here for other Christmas activity ideas!
For other coupon books, check out other coupon books for other holidays such as Valentine's Day Coupon Printables, Easter Coupon Printables for Kids, and more!
Be sure to follow the Free Homeschool Printables and Worksheets board on Pinterest!
The following two tabs change content below.
Keri
Keri is a former elementary and middle school teacher who's worked overseas for 4 years. She loves to write and so decided to pursue her writing dream!