Making our children's education fun will increase their love for learning! Valentine's Day is a holiday that we can incorporate lots of fun and educational activities into our homeschool day! Middle schoolers can have fun playing games too, you just have to find the games they like to play!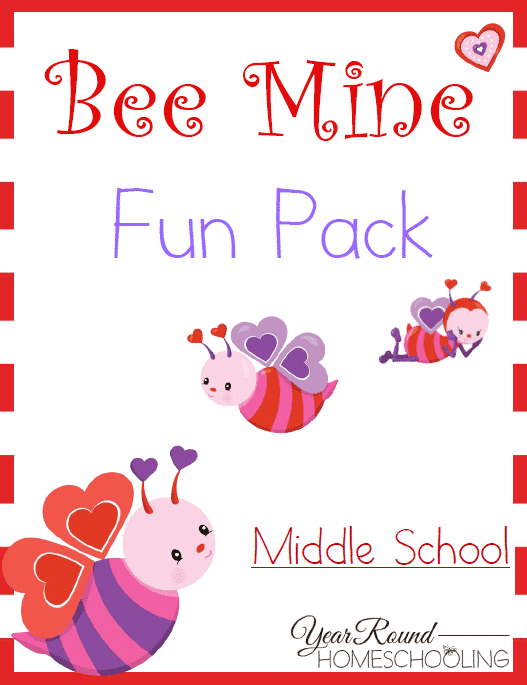 Middle schoolers will have fun playing the educational games in this Free Bee Mine Valentine's Day Middle School Fun Pack from Year Round Homeschooling! Stop by and download your free copy today!
Here are more free Valentine's Day Freebies!
The following two tabs change content below.
Gigi is a homeschool Mom to her three daughters and a content editor for Free Homeschool Deals.