Penmanship practice is not something that kids enjoy doing, but it is something that they need to do. It is almost time to go back to school, so adding fun educational activities is a great way to get your kids ready for schoolwork!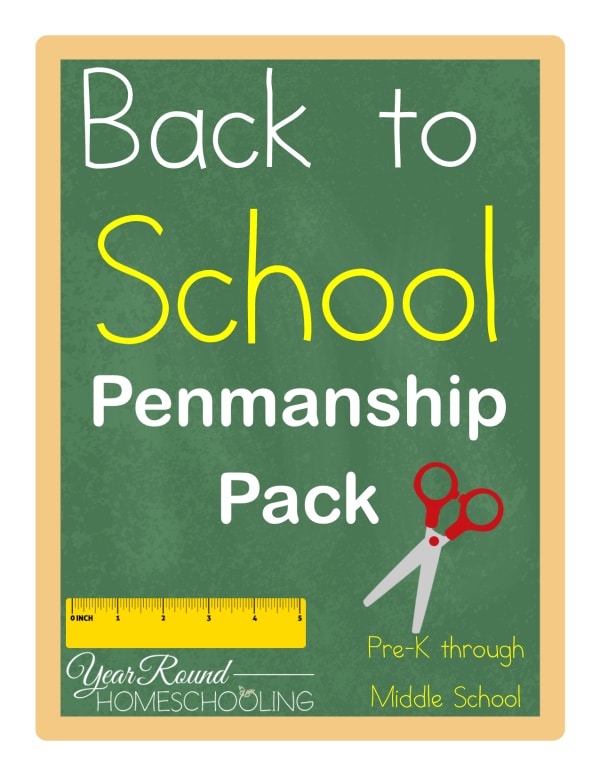 Inside this Back to School Penmanship Pack you'll find over 60 pages of fun penmanship (manuscript and cursive) activities for your students from Preschool through Middle School! Stop by Year Round Homeschooling to download your free copy today!
Need more freebies?  Click here for a huge selection of Free Homeschool Printables!
The following two tabs change content below.
Gigi is a homeschool Mom to her three daughters and a content editor for Free Homeschool Deals.