Why not make the holiday season just a bit more fun for the whole family? Download this FREE Advent Charades Game from Sisters with a System!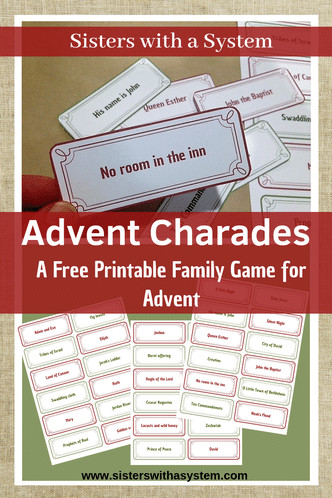 All of the cards are from the Bible, so it's a great way to help center the holidays around Christ. Play with the whole family at a Christmas party for extra fun! Your kids will get a chance to learn about all of the primary characters in the Christmas story as well as Christmas carols and other Biblical characters
For other similar games, check out:
The following two tabs change content below.
Keri
Keri is a former elementary and middle school teacher who's worked overseas for 4 years. She loves to write and so decided to pursue her writing dream!