Do you dread teaching fractions, especially addition with fractions? What about fractions with unlike denominators? Don't worry, it doesn't have to be confusing and hard! Make it fun with this FREE Adding Fractions Game from Math Geek Mama!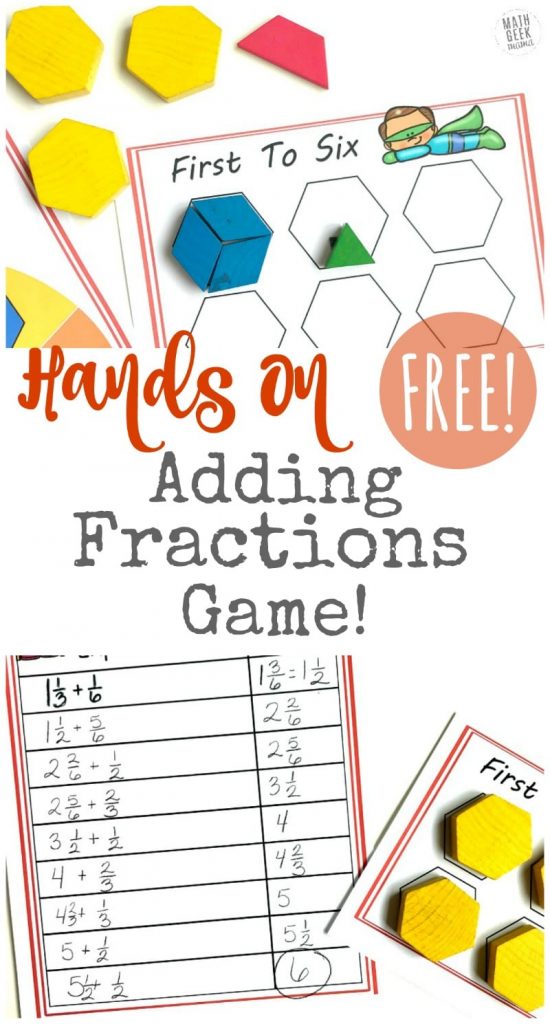 This fun, hands-on game helps kids to visualize fractions and make sense of adding mixed numbers by using pattern blocks. The resource includes a pattern blocks page template and a recording sheet page. Two players and a spinner are needed to play the game. Instructions are included on the site!
For other related resources, check out:
The following two tabs change content below.
Keri
Keri is a former elementary and middle school teacher who's worked overseas for 4 years. She loves to write and so decided to pursue her writing dream!