Have fun and enjoy this fun to use and free to print forest coloring page where your kids will be prompted to draw themself into the picture camping.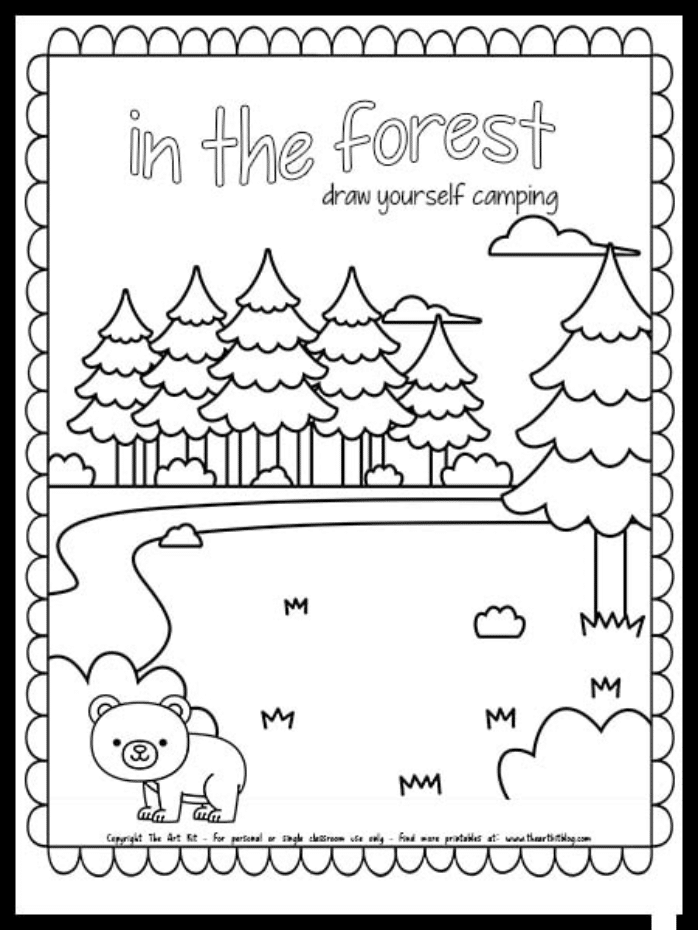 Kids of all ages and grade levels can experience having fun with free to print coloring pages, and they're so easy to find online too!
Coloring pages are wonderful activities to be able to have on hand for keeping your kids busy, entertained, and occupied, and all without having to involve using screen time too.
Get creative with all of your most favorite colored crayons, markers, colored pencils, or whatever else it is that you may have for coloring, drawing, and decorating this super awesome and free to print in the forest coloring page where your kids can also have fun drawing themselves into the picture camping if they want to too.
Some kids naturally are artistic and will take to the challenge of drawing themselves into the forest camping coloring page. Other kids might feel a little intimidated but it's always good to give your kids a little push sometimes out of their comfort zone there's nothing wrong with that they might even find out that they like drawing pictures afterwards.
Check out these links below for more free printable coloring pages.
The following two tabs change content below.
Latest posts by Isa Fernandez (see all)