Use this super helpful, fun, and free to print flower themed time telling worksheet pack to add to your current study lesson plans for helping teach your kids how to tell time in school this year.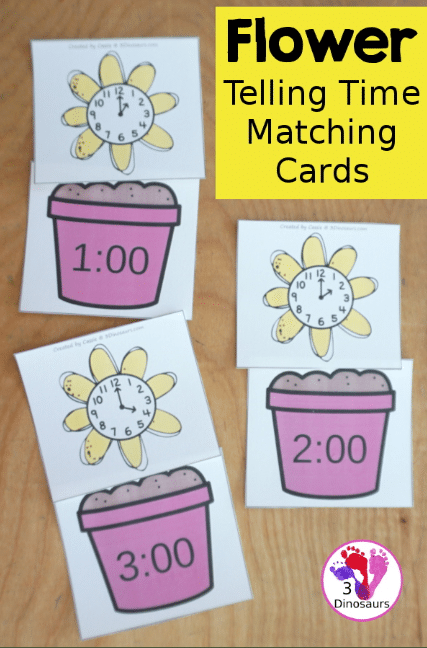 Learning and teaching how to tell time can be complicated and tricky for lots of people but shouldn't be intimidating anymore with the help of this excellent flower themed time telling helpful worksheet pack for kids.
This is a easy to download and use and free to print flower themed time telling pack of worksheet that you can add to any kind of current study lesson plans that you may already have for teaching your kids whether it's at home, or if you're in charge of a larger classroom full of students who are all learning at the same time.
Enjoy making learning how to tell time fun and easy to understand with the help of these flower themed time telling page activities that goes over the minutes and the hours.
These are totally free to print flower themed time telling matching cards so your children have to look at "4 o'clock" and match it to the clock with the hands pointing at such time. This is great for building understanding and memorizing telling time on a clock.
Check out this link below for more free printable time telling learning activities.
The following two tabs change content below.
Latest posts by Isa Fernandez (see all)