Learn all about ancient Egypt with this fun and free printable flip book learning activity for kids to enjoy.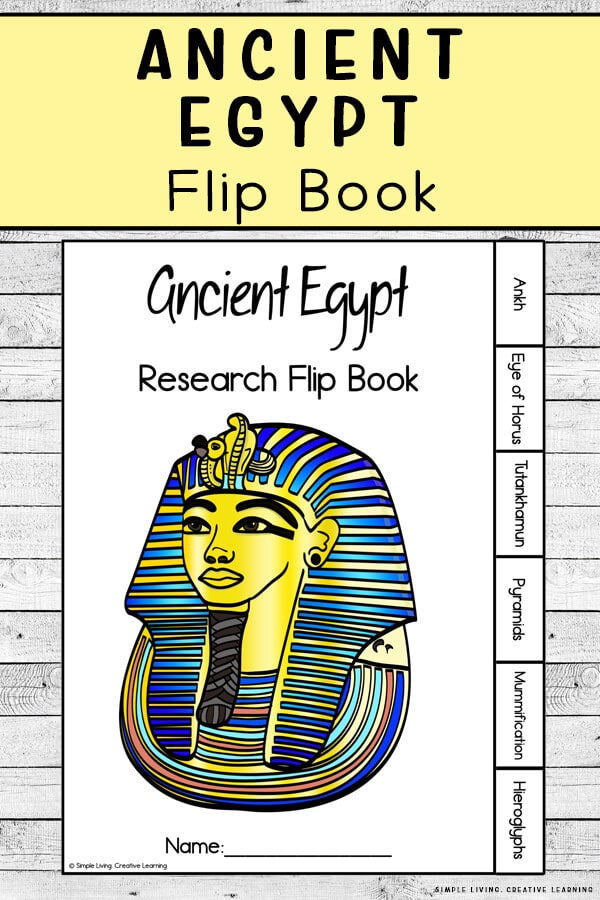 Teach your kids all about ancient Egypt with this neat learning activity idea. Enjoy this free printable flip book to make at home or in class to go along with your ancient Egypt history lessons.
This is great to add to your history curriculum this year in school. This free printable pack comes with six pages, each on different aspects of Egyptian life and belief back then.
Learn about the important symbol Ankh, the eye of Horus, King Tut, pyramids, mummification, and hieroglyphs with these educational free printables.
Check out the link to download and print your free printable flip book about ancient Egypt. With this free printable flip book activity kids will learn all about ancient Egypt.
Put the pages together from the free printable pack to make a perfect flip book for kids to keep. Print out pages included for kids to do their own extra research outside of what they just read from the six pages.
Kids can write down any extra cool information that they can find regarding the topic of ancient Egypt. Your kids also have space included inside of the flip book for drawing and coloring pages of pictures of ancient Egypt.
Check out these links below for more great free history printable pages for kids to enjoy.
The following two tabs change content below.
Latest posts by Isa Fernandez (see all)