Have fun learning all about the layers of the earth with these free printable flip book worksheets for kids.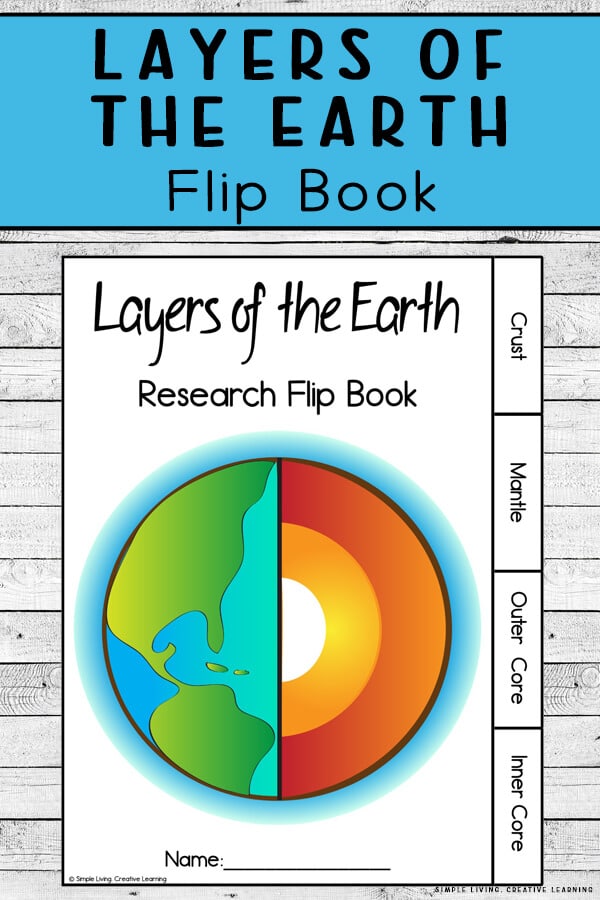 Your students will love having fun while learning with these free printable layers of the earth flip book worksheets. These printable scientific worksheets are great for elementary aged students that are in first through sixth grade.
With these free printable worksheets your students will learn all about the earth's crust, mantle, inner core, and outer core layers.
This printable flip book comes in options so you can choose to print the pages in black and white or in color. If you choose to print out the pages in black and white, then you can choose to let your kids color the printable pages with their favorite colored crayons, markers, and colored pencils.
Have your children read the pages you print out to learn about the earth's layers. After reading the pages information, and your kids colors the pages, you can put the pages together to make a free flip book.
Learn the correct order of the layers of the earth. You have the earth's crust, mantle, outer core, and inner core.
If you are looking for more free science printables for your students, then check out these great links below.
CLICK HERE for hundreds of free homeschool printables
Be sure to follow the Free Homeschool Printables and Worksheets board on Pinterest!
The following two tabs change content below.
Latest posts by Isa Fernandez (see all)