Take advantage of this fun and free printable planet earth themed coloring page to be able to add it to your current study lesson plans or just to give to your kids for fun.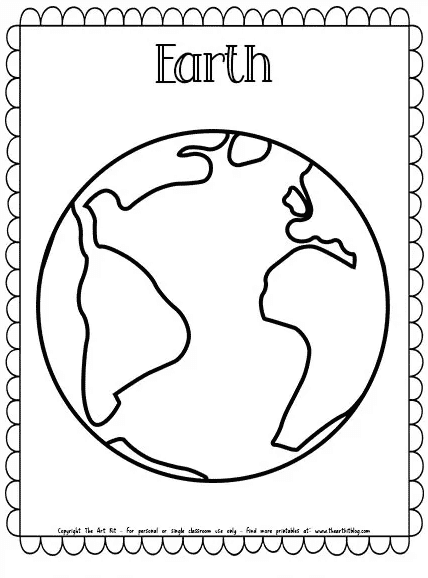 Your kids are absolutely going to love this super easy to use, fun, and free printable planet earth themed coloring page. You can use this free printable coloring page for fun coloring time or you can use it to teach your kids of multiple ages more about the planet earth that we live on and get to call home.
This is the perfect free printable coloring page to be able to add to your current science study lesson plans that you may have for teaching your students about the different planets and the solar system from being in the comfort of your own home, or use the coloring page in a classroom setting for multiple children who are all learning at the same time.
Coloring pages are excellent simple activities for kids, and even adults too, of all ages to be able to enjoy doing which makes it perfect for parents and kids, siblings, and friends to be able to enjoy doing together.
The wonderful thing about coloring pages is you can take them with you to do anywhere that you would like and you can choose to color it realistically or in your favorite colors however you want it to look.
Check out these links below for more free printable coloring pages.
CLICK HERE for hundreds of free homeschool printables
Be sure to follow the Free Homeschool Printables and Worksheets board on Pinterest!
The following two tabs change content below.
Latest posts by Isa Fernandez (see all)