Enjoy this super fun and free to print drawing and coloring activity that's great for your kids of multiple ages to be able to express themselves creatively this summer at no cost to you.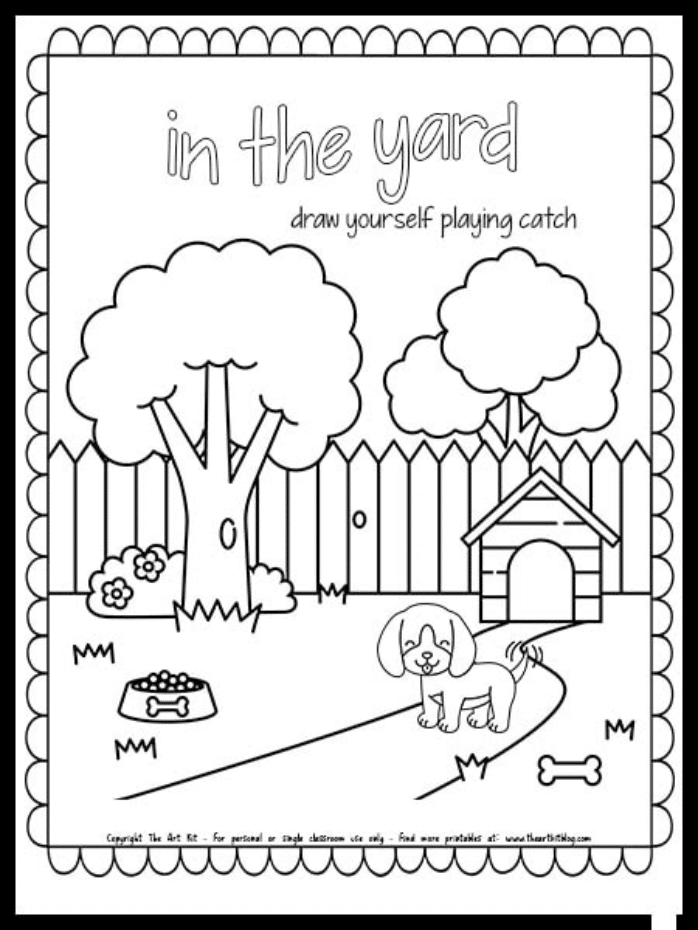 This fun and free to print coloring pages has a picture of a pretty basic looking backyard with a tree and a dog and space for your child to be able to draw themselves. No matter their age or skill level it's always fun to try to challenge your kids to try new things and not be afraid of the outcome. There's no way to fail at doing art, just to have fun with it.
With this activity page being totally free to download and print and it prints out in black and white only it's a totally affordable and cost effective activity that's perfect for keeping your kids busy, entertained, and occupied for a long time.
This is a fun and unique drawing and coloring page that you can have to use as fun down time while taking a break from doing school work, or you can choose to add it to art class and use along with any kind of current curriculum you may already have planned out.
Check out these links below for more free printable coloring pages.
The following two tabs change content below.
Latest posts by Isa Fernandez (see all)