Learn all about a dragonfly's life cycle with these free printable worksheets.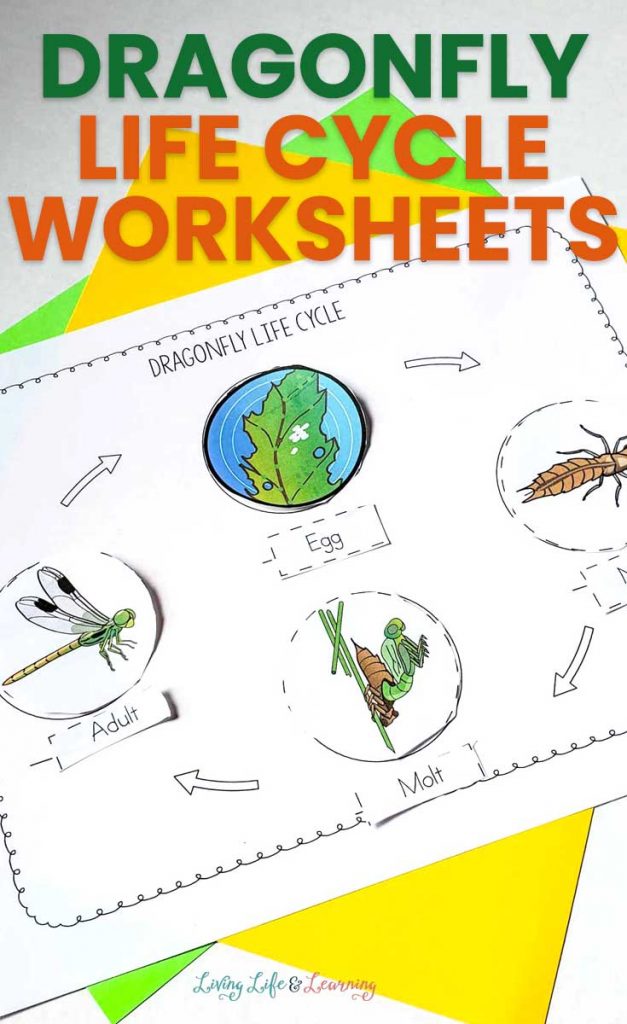 Do your kids love learning about insects and bugs? Teach them all about a dragonfly's life cycle with these fun free printable worksheets. Perfect for students of all ages.
Children will love this hands-on learning activity. Question how dragonfly's are born and how they grow. Study the whole life cycle of a dragonfly. Check out this link for good dragonfly book recommendations too.
Print out the worksheet, cut circles and paste them correctly on the page to match a dragonfly's life cycle. This visual will help them see and learn how a dragonfly's life cycle works.
Add dragonfly toys to your lesson to get your kids engaged. Combining learning with playing is a great way to teach your young students while keeping their attention on the topic of discussion.
After your dragonfly lesson, go outside and try looking for some! Put all this new information you've learned into action by watching them in real life.
Make sure to tell your kids before hand the importance of watching them from a distance with your eyes and keeping your hands to yourself. Not to disturb the dragonflies in their natural habitat.
More dragonfly related lessons below!
The following two tabs change content below.
Latest posts by Isa Fernandez (see all)