Have fun with your kids learning their alphabets with these dinosaur themed alphabet pages!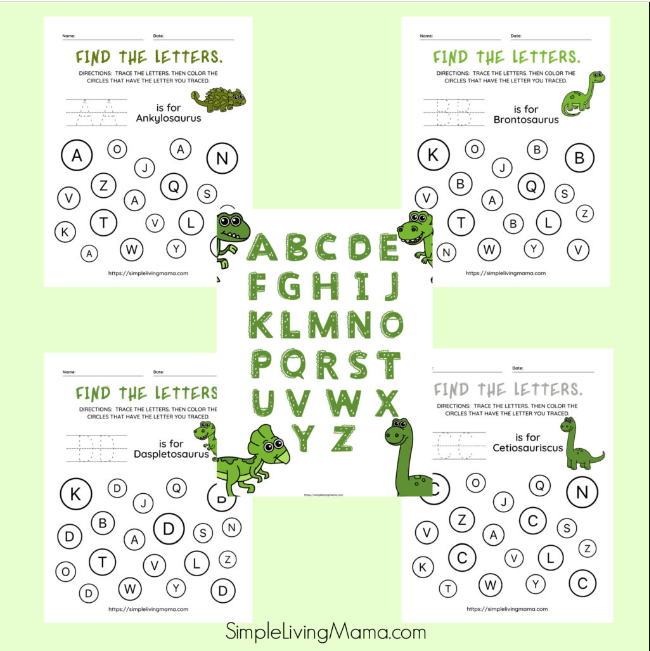 These fun dinosaur themed alphabet worksheet are great for kids to have a new spin on learning all of their letters in the alphabet. Each page comes with a different letter for kids to trace and practice their writing skills as well as identifying all of their letters.
There are also many letters on the page for kids to try and find the letters that match the one at the top of the page. With each letter there are dinosaurs on them that start with the main letter on the page.
Not only will they be learning and practicing their letters, they can also try have fun learning different dinosaurs. It will be a fun and interesting time for them completing these activities.
To add to the fun, they can even color in the circles with letters in them and match colors with letters. This will further strengthen their alphabet skills.
These pages are easily accessed using the link below for you to download them. All that is needed is a printer and these pages can be yours to hand out to your students today. They are perfect for any school setting including classroom or home school.
Click these links for more dinosaur themed pages.
The following two tabs change content below.
Latest posts by Isa Fernandez (see all)