Enjoy this fun and free calendar idea for kids this December for a little extra learning about some famous people that were born in December and learn what they are all famous for.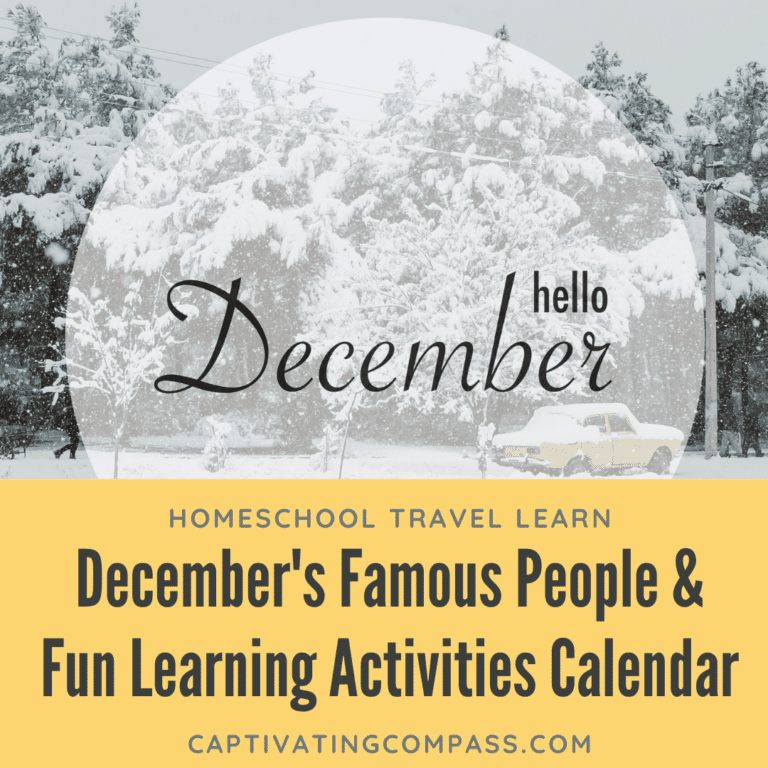 Show your students this fun and free calendar idea to use in December for a little extra fun facts and learning.
With middle school and high school aged students in mind, your kids will feel inspired after learning about seventy plus different famous people in history.
Some of the people that you might already recognize that your children will learn and more with this December calendar is Emily Dickinson, Frank Sinatra, Isaac Newton, Joseph Stalin, Gustave Eiffel, and many more.
This is a great activity to do over Christmas break from school so that you're still learning a little bit each day even when you're taking a break from homework.
This calendar for December is easy to add to any school schedule, curriculum, or studies you already have. This is just a great little extra fun fact each day for the month for the kids.
Ask your students at the end of each week who they feel most inspired by. Ask your children if they feel like they relate to anybody who they've learned about.
Encourage your students to write papers on the new people that they learn about that are famous in history for various things and reasons.
Check out these links below for more great free Christmas activity ideas for kids.
CLICK HERE for hundreds of free homeschool printables
Be sure to follow the Free Homeschool Printables and Worksheets board on Pinterest!
The following two tabs change content below.
Latest posts by Isa Fernandez (see all)