Check out these super fun and easy to set up cut and paste sorting practice worksheets for your kids to be able to enjoy doing.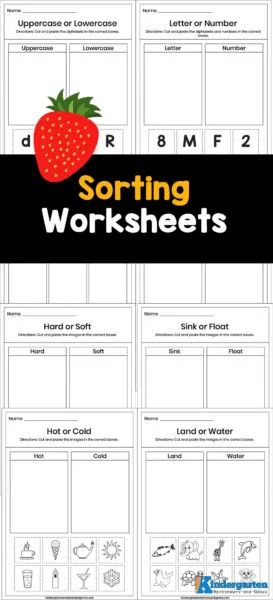 Enjoy and take advantage of the fact that these worksheets are completely free to print out and require no work to set up and leave little to no mess behind and be able to add them to your current study lesson plans in school this year in school.
These pages are absolutely perfect for your children who are in preschool, pre-k, kindergarten, and first grade this year. Cutting and pasting practice helps build stronger hand coordination skills in your students, is a fun learning exercise, and the sorting part is important too for brain development.
You don't have to worry about having a hard time explaining the worksheets or struggling with your students because these are made to be easily understood for both teacher and student.
Work on critical thinking and problem solving with these special fun and free to print cut and paste sorting learning activity worksheet pages with your students in school this year whether you're learning from home or from a classroom with multiple students to teach together.
Check out these links below for more free printable cut and paste related worksheets.
Find more FREE Homeschool Printables & Worksheets on our Pinterest boards!
The following two tabs change content below.
Latest posts by Isa Fernandez (see all)