Have fun with your students in preschool and kindergarten playing and learning with these community workers themed sorting mats that are free to print.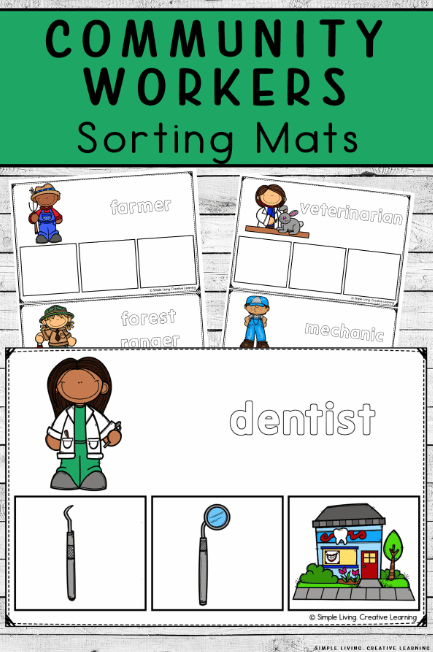 This is a great free printable activity pack for teaching your kids about all of the many different kinds of community workers we have around us and teach them to have appreciation for all the hard work they do to help us on a daily basis.
This free printable pack of community worker sorting mats only needs a printer machine and printer paper. If you have a laminating machine it's recommended to laminate the sorting mats just to give them extra durability to last longer for multiple repeated uses, as well as being able to use draw erase markers on them.
All that you have to do is download and print these community worker sorting mats for free, then cut out the pieces for matching to the mats. Your kids get to practice and challenge their own problem solving skill abilities by having to match the correct pieces to the right kind of community worker on the mat.
Talking about community workers are a great topic to start with your kids young and see what they would like to be when they get older. It also teaches them to be aware of their surroundings and really appreciate those who work in these fields to help us in daily life.
Check out these links below for more free printable sorting mats.
The following two tabs change content below.
Latest posts by Isa Fernandez (see all)