Check out these super helpful, fun, and free printable color sorting worksheets that you can use for teaching your students at home or in class.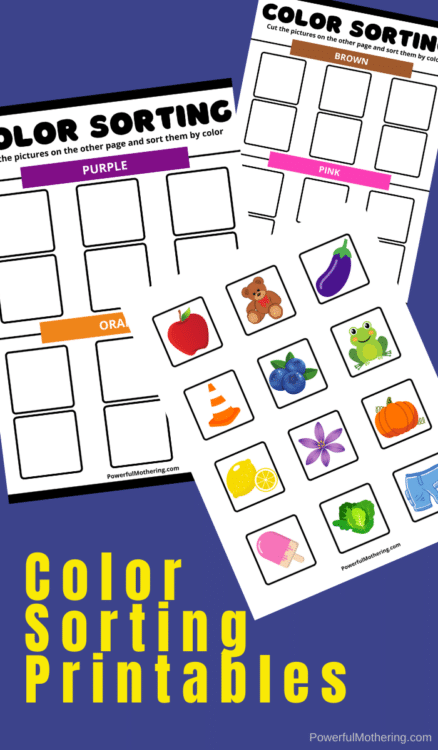 Included with this free printable set of color sorting worksheets are a total of forty-eight different objects illustrated on various colored mats. You have red, blue, green, yellow, purple, orange, brown, and pink colored mats for your kids to be able to practice sorting their color recognition skills.
This is a great, fun, and free printable learning colors activity to add to your current study lesson plans for your students who are learning at home, in school, or wherever else you would like to enjoy doing this activity.
This is an easy free printable color sorting activity that you get to print and do wherever you'd like and use for as long as you'd like to.
If you have a laminator machine available to use then it is recommended to use a laminator on the pages after printing and cutting out the pieces so that way they have better durability and possible repeated uses for fun learning time over and over again.
This is a perfect easy learning color sorting activity that you can print for free to use that your preschoolers and kindergartners will love and look forward to doing.
Check out these links below for more free printable learning activities.
The following two tabs change content below.
Latest posts by Isa Fernandez (see all)