Enjoy these free printable color by number worksheet pack that's perfect for your students in kindergarten to be able to have fun using.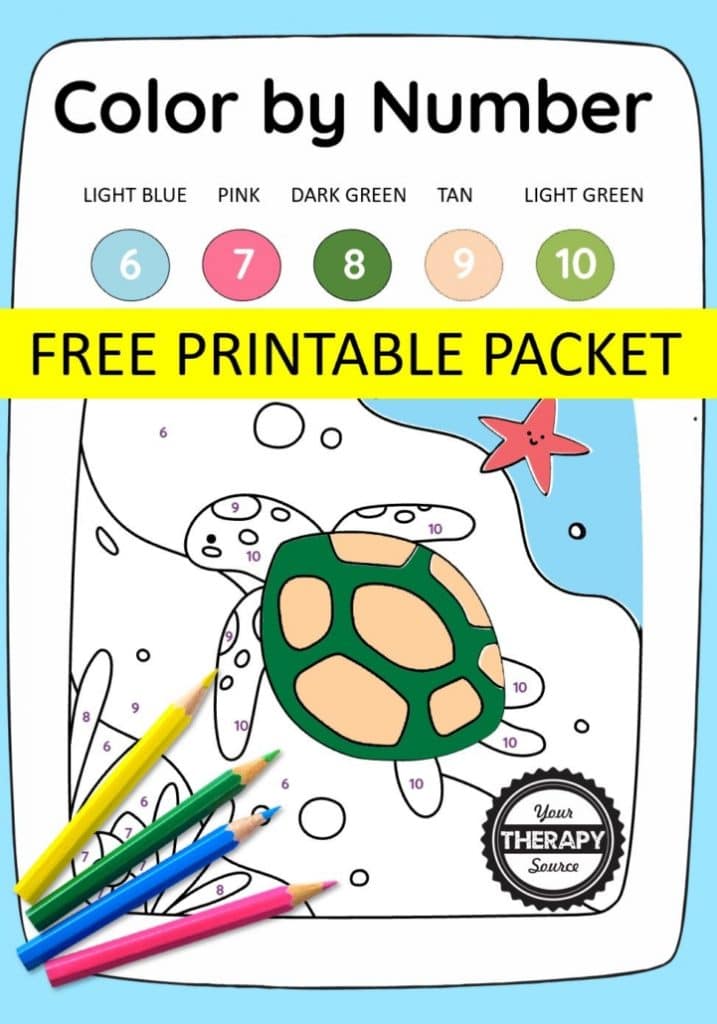 Print out these free worksheets that are perfect for your kindergartners. Give these excellent low preparation worksheets to your students to follow the directions and color the correct numbers in on the pages.
Have your students pick out their favorite colored crayons, markers, and colored pencils to use to color these free printable worksheets correctly according to the directions that are given.
These free printable worksheets work great for printing to use at home, or they work well in a classroom full of young students as well. The free printable pages are great for helping your kids practice number recognition and their fine motor skills.
Challenge your young students to see if they can follow simple directions properly. With these free printable color by number worksheets, your kids are supposed to color the correct numbers in correspondence to what the worksheets directions say. Your kids will love being able to have fun feeling like they are playing while they are really still learning at the same time.
These worksheets are great for extra practice and review to add to your studies at home or in a classroom full of students.
Check out these links below for more great free color by number worksheets like this one.
The following two tabs change content below.
Latest posts by Isa Fernandez (see all)