Enjoy celebrating the holidays this season with this wonderful free pritnable Christmas themed countdown that the whole family can look forward to using together.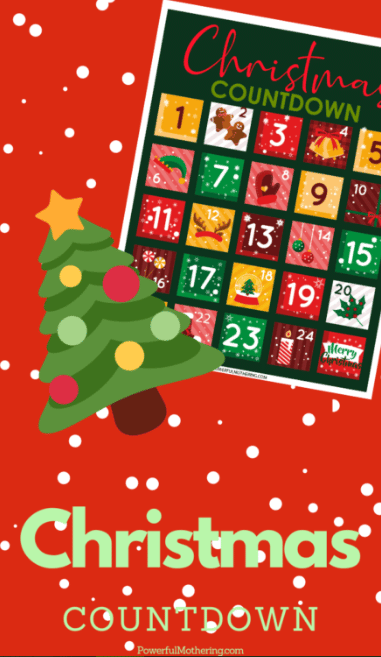 Add this festive looking free printable Christmas themed counted to your family's holiday traditions every year by easily following directions to print this out and laminate it if you have the chance to for better durability to last longer.
This is a perfect, fun, and free printable Christmas activity to have and be able to share with the whole family from December first all the way to Christmas day on the twenty-fifth.
Watch as your kids become filled with more and more excitement as the days go by while getting to use this wonderful and free printable Christmas themed countdown page.
Ideas for where to hang your brand new free printable Christmas themed countdown page for the whole family to use are the refrigerator in the kitchen where everyone goes, you can frame it and keep it in the living room and use a draw erase marker on it, or you can make separate individual pages for each family member to have their own to use. It's also great to have in school or church classrooms.
Check out these links below for more free printable Christmas activities.
The following two tabs change content below.
Latest posts by Isa Fernandez (see all)