Check out these awesome free printable bird themed counting mats that are absolutely great for the extra practice for your younger students who are learning how to count their numbers one through ten.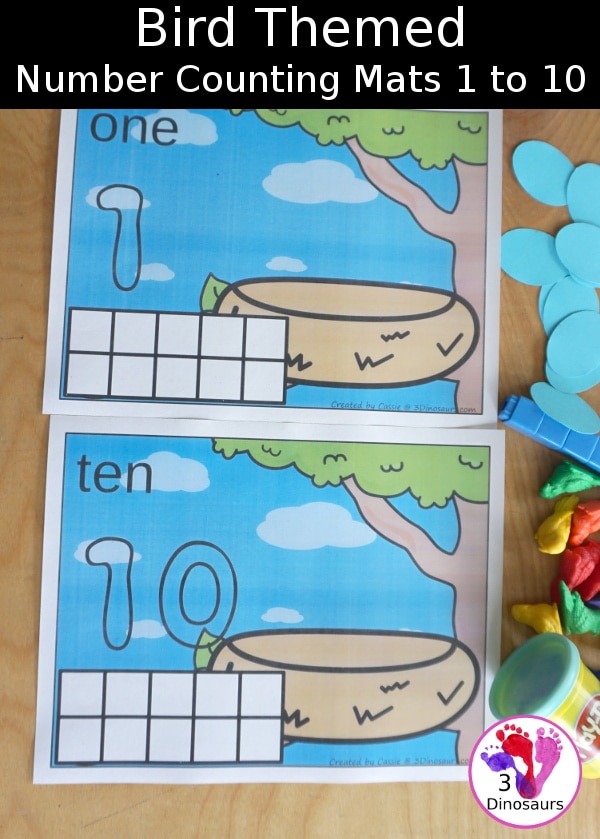 Counting mats help children with learning because it uses visual learning instead of just talking to your students and explaining to them with words you can show them what they are counting in their head.
You can make learning fun for your students by turning the bird themed free printable counting mats into playdough mats and using playdough on the mats to help count with.
If you have a laminating machine available to use then you can use it on these free printable bird themed number counting mats to make them last longer and have better durability.
You can easily add these excellent free printable bird number counting mats to your students current math study lesson plans for teaching them from the comfort of your own home, or your can print these out to use for teaching a classroom full of students who are learning together.
Get creative and have fun using dot markers, plastic bird toy pieces for counting, and cutting out bird eggs to count for the bird nests.
Check out these links below for more free printable math worksheets.
The following two tabs change content below.
Latest posts by Isa Fernandez (see all)