If you and your children love including film in your homeschool lessons, then why not double the effect of films by using documentaries? There are some amazing documentaries out there, and now with the beauty of Netflix, you have a lot of them right at your fingertips. Check out our Best Documentaries for High Schoolers right here!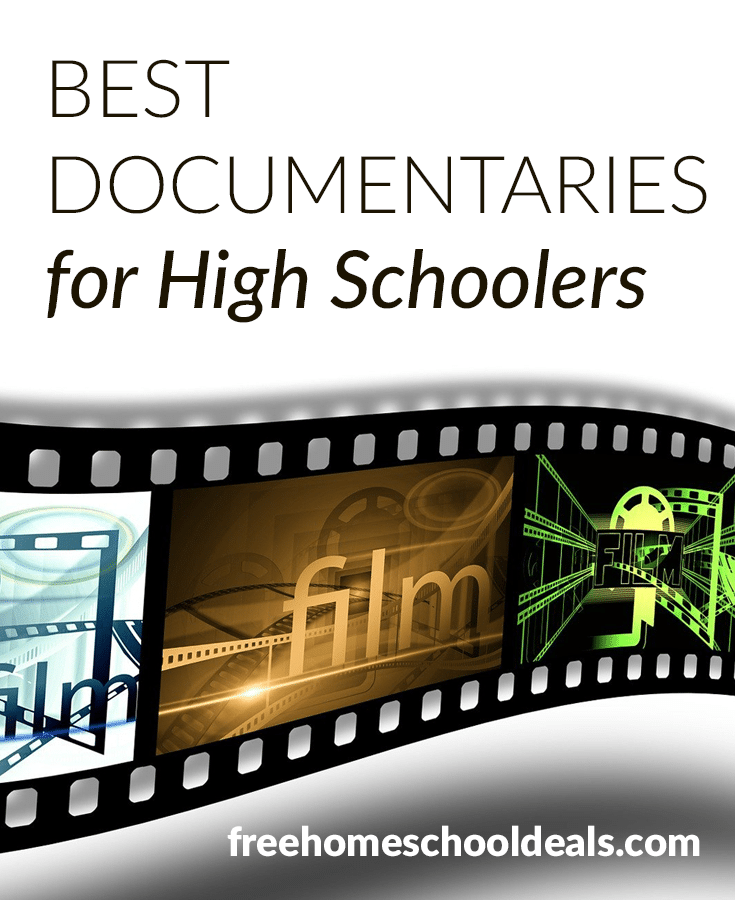 Documentaries are wonderful ways to inspire discussion with your older learner as well as lead to extended activities which include research or creation/design, and can help them to see and think about things they don't ever come into contact with. If you're a homeschooling parent for a high school learner, documentaries are a great tool to keep in your pocket to challenge your child beyond the norm. And, you can watch them as a family! Find them on Netflix, Amazon Prime, PBS, or maybe even Youtube!
Nature and Science
Blue Planet I (2001) and II (2017): This is an amazing and very popular documentary series made by the BBC all about marine life on our planet!
Our Planet (2019): Check out this season to educate your child about climate change and its effect on our world.
Nova: Black Hole Apocalypse (2018): If you have an aspiring astronomer on your hands, then they will love learning about the mysteries of the universe.
Resistance (2015): Your child can learn all about antibiotics and their new, potential dangers.
History
The Wheelchair President (2015): This is a Netflix history docuseries to learn about how FDR's health impacted his actions in regard to WWII.
Martin Luther: The Idea that Changed the World (2017): Learn all about Luther and his impact on the world, religion, and politics.
True Caribbean Pirates (2006): Learn about the life of many of the world's famous pirates with experts including experts on the age of piracy.
Hunting Hitler (2015): Watch this docuseries on the History Channel. There are 3 seasons all about the investigation into Hitler's mysterious death.
The Edwardian Country House (2002): Watch as a group of 21 people are sent "back in time" to live as those in that time period. You can accompany this documentary with this website! This title is currently unavailable on Netflix, but you may be able to find it on Acorn!
Society
He Named Me Malala (2015): This was a book as well as a famous documentary of the life and struggles of Malala Yousafzai, who nearly lost her life for fighting against tyranny.
I Am Bolt (2016): Your child can follow the life and career of Olympic sprinter I Am Bolt!
American Promise (2013): Learn about the US education system through this interesting documentary about "good education".
The Wolfpack (2015): Interesting for fellow homeschoolers, this documentary is all about seven children who were confined to their apartment in NYC and were taught there. It follows their journey and where they are now once they were freed.
Literature
The Secret Life of Books (2014): BBC has created this documentary series looking back at classic books. Your student can learn about these novels and see them anew while exploring their original manuscripts.
Other resources:
The following two tabs change content below.
Keri
Keri is a former elementary and middle school teacher who's worked overseas for 4 years. She loves to write and so decided to pursue her writing dream!