Enjoy this awesome basketball themed alphabet find with your children.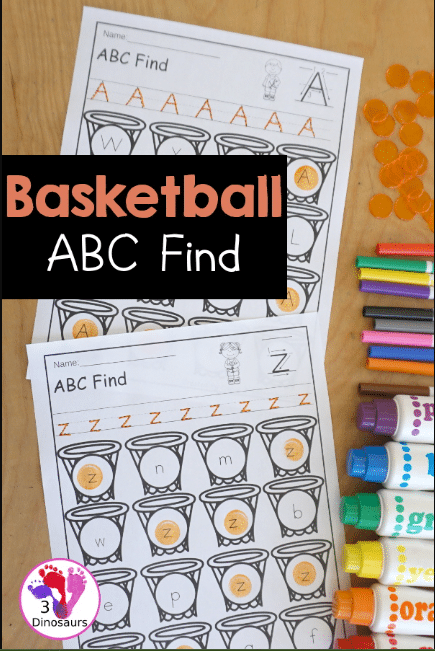 This ABC find is all about the classic sport. Centered around basketball, kids can enjoy looking for different letters in the alphabet related to the letters they are learning about. With each page having hoops on them, kids can feel the sense of making a score when finding the correct letters.
These pages is good for kids to practice writing different letters in the alphabet. At the top of the page there is a section for kids to repeat the patterns of these letters. Below this are a ton of other letters and kids can practice their letter recognition skills to identify the letter and earn a great score in the game.
This great basketball themed ABC find pack is great for kids to get better at their letter writing and reading while having fun doing so. This can be added to any reading lesson or writing lesson making it a double feature or a good segue between the two subjects.
All that is needed to get your copy of these printable pages is a printer. These pages are perfect for any home setting or school setting. The link below gives you access to a free download and your students can enjoy these basketball ABC finds today.
Check out these links for more sports lesson pages.
The following two tabs change content below.
Latest posts by Isa Fernandez (see all)