Make learning more fun and easy for your kids by using these multiple different kinds of animal themed life cycle learning activity games to add as apart of your school this year.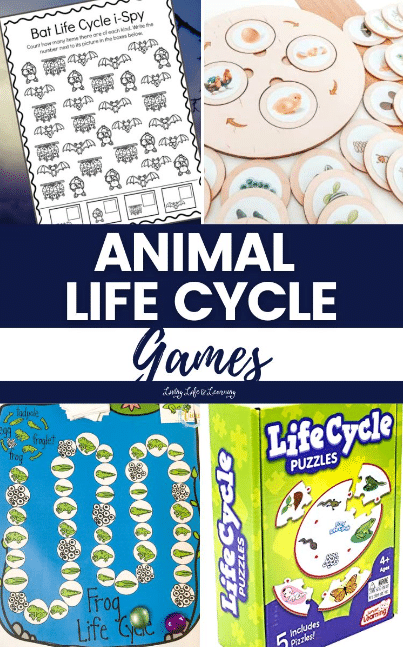 Lots of kids of all ages love animals and are fascinated learning about them, you can make that fun, easy, and at no cost to you with these wonderful animal life cycle games available for you to download and add to your current study lesson plans in school this year.
There are plenty of different kinds of animal life cycle game learning activities included with this fun and free to print activity pack for you and your kids to pick and choose from which ones work out best for you to use and include in your school plans.
These animal life cycle games are great for kids of multiple ages and grade levels included, but not limited to, elementary grades and even older and younger than that too which makes these games great for teaching multiple kids at home or in a class that's for kids in more than just one grade.
Whether you choose to teach your own kids from the comfort and privacy of your home, or if you're maybe in charge of teaching a larger classroom full of students who are all learning at the same time, these fun and free to print animal life cycle learning games are perfect for any and all occasions you can imagine which leaves you no reason not to download and enjoy using.
Check out these links below for more free to print life cycle activities.
The following two tabs change content below.
Latest posts by Isa Fernandez (see all)