Use these fun and free printable all about me worksheets for your preschoolers to be able to have fun in school this year.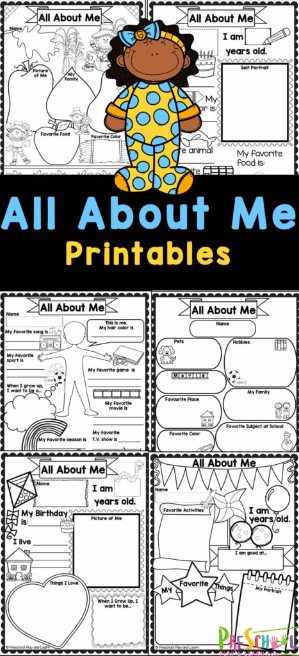 This perfect pack of free printable all about me worksheets is the best thing to be able to use with your students on their first day of school for introducing themselves.
This is a fun exercise that is free to print, easy to use, requires low preparation and makes no mess. You can use it for one on one homeschooling for your kid at home, or you can print out these worksheets to use in a classroom setting in a school full of students who are all learning at the same time.
A fun idea would be if you have a classroom full of students to have them share with the class what exactly it is that they chose to write down on their papers.
If your students are still too young to be able to write and spell on their own then you can help them by having them narrate for you what they want to write down.
There are six pages included in with this free printable pack of all about me worksheets including spaces to draw pictures of things, what their home address is, when their birthday is and more.
Check out these links below for more free printable all about me worksheets.
The following two tabs change content below.
Latest posts by Isa Fernandez (see all)