Having gratitude is a great characteristic and habit to have. Practice having gratitude in your heart with these very helpful free printable 30 days of gratitude writing pages for your students of all ages to be able to use.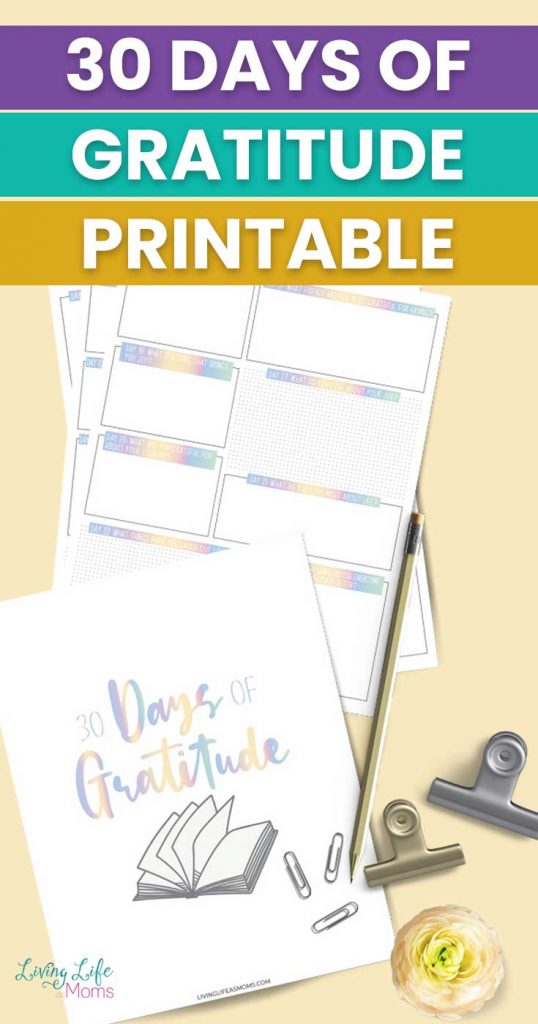 Gratitude is an important quality that everyone should posses. Kids of all ages and the whole family too can benefit from using these free printable 30 days of gratitude printable writing pages.
With how fast paced our world is today, and how our days seem to pass us by so quickly, it's very important not to lose sight on having gratitude and never forget to be thankful and grateful for everything and everyone that we have around us.
Don't let yourself fall into taking things and people around you for granted, it's easy to be in a bad mood all of the time when you forget how good you have things.
Take on this 30 day gratitude challenge either by yourself, with a trusted close friend, or you can decide to include your family members. Things to you can write down on your gratitude list include your house, car, family, friends, the job you have, or school you go to.
This is also an excellent great free printable activity to use in a church Bible study group together or personally.
Check out these links below for more free printable writing recourses.
The following two tabs change content below.
Latest posts by Isa Fernandez (see all)