Happy Tuesday! If you've been procrastinating on making a purchase from the Build Your Bundle Sale, you're down to the final hours. These deals will never be available again because they change the products every year for the sale.
Here are 16 new homeschool freebies, deals, and resources from Free Homeschool Deals for 5/30/17!
THE BEAUTIFUL HOUSEHOLD MANAGEMENT BINDER KIT – FREE ($12.99 Value!)
What can make managing your home more beautiful? Why, The Beautiful Household Management Binder Kit, of course! This set of 17 printables includes everything you need to create your own household management binder.
Amazing Free Homeschool Deals Sponsors!
Please visit these amazing sponsors of FHD! Their support helps make the work of FHD possible. 
Use coupon code WHCE to take 25% OFF History Coloring Books from sponsor Dover Publications!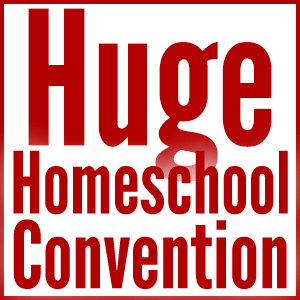 Don't miss
Great Homeschool Conventions
2017 events! At this homeschool event of the year, you'll find outstanding speakers, hundreds of workshops on today's top parenting and homeschooling topics, and the largest homeschool curriculum exhibit halls in the USA. Visit
GHC here
.
Now onto the good stuff like tons of homeschool freebies below!
HOMESCHOOL FREEBIES:
Free June Elementary Writing Prompts
Free Fairy Tale STEM Challenge Printables
Free Financial Literacy Printables for Teens
More HOMESCHOOL Freebies!
Free Kindergarten Sight Word Readers
Free Patriotic Preschool Learning Pack
Free Spelling Words Printables
Free Magic Tree House Book List Printable
FREE Hungry Caterpillar Flashcards
Click here for more homeschool freebies!
FAMILY FREEBIES:
Free Bible Verse Cards for Moms Who Need the Victory
More FAMILY Freebies!
FREE Door Sign to Let Friends Know if We can Play or Not
FREE Things To Do At Disney (25 Total!)
Click here for more family freebies!
ENCOURAGING ARTICLES:
12 Mix-and-Match Ingredients for Creating a Healthy Smoothie + Free Printable
Don't miss these featured articles!
HOMESCHOOL DEALS!
25% Off Children's Literature from Dover – Build Your Library!
Tot Tutors Kids Book Rack Storage Display Only $20.54! (Reg. $40!)
Here are all Homeschool Deals!
HOMESCHOOL FAMILY DEALS!
Free 40 Pound Bag of Dr. Elsey's Precious Cat Litter (After Mail-In Rebate)
Holmes Dual Blade Twin Window Fan Only $16.64! (45% Off!)
Click here for more deals for the homeschooling family!