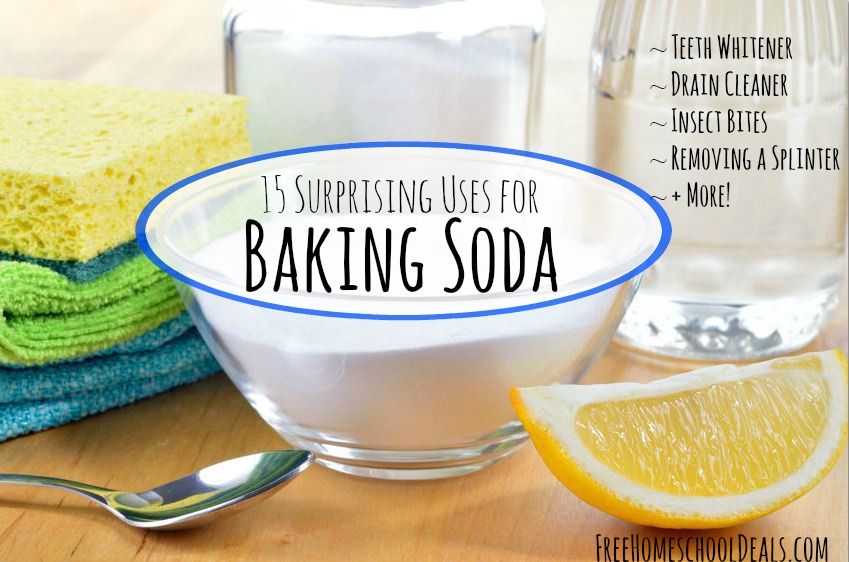 15 Surprising Uses for Baking Soda
Guest Post by Susan Yoo-Lee
At less than $0.99 per small box, baking soda is the answer to a lot of your everyday needs — whether you realize it or not. While you may only be familiar with using it for baking purposes or leaving a box in the back of the fridge to keep smells away, there's actually a whole other world to this humble ingredient. From health and home to personal care, baking soda has many talents. And because it's so cheap, if you start using it in place of more expensive items, you can save a lot of money while keeping your home all natural. Read on for 15 creative, low-cost uses for baking soda that you can incorporate into your daily regimen.
1. Teeth Whitener – While it's not suggested to use baking soda for dental care on a regular basis, you can start by using it every other day for up to two minutes. Take equal parts water and baking soda (1/2 teaspoon to start) and mix it until it becomes a paste. Dip your toothbrush into the paste and start brushing. You can also use hydrogen peroxide in place of water.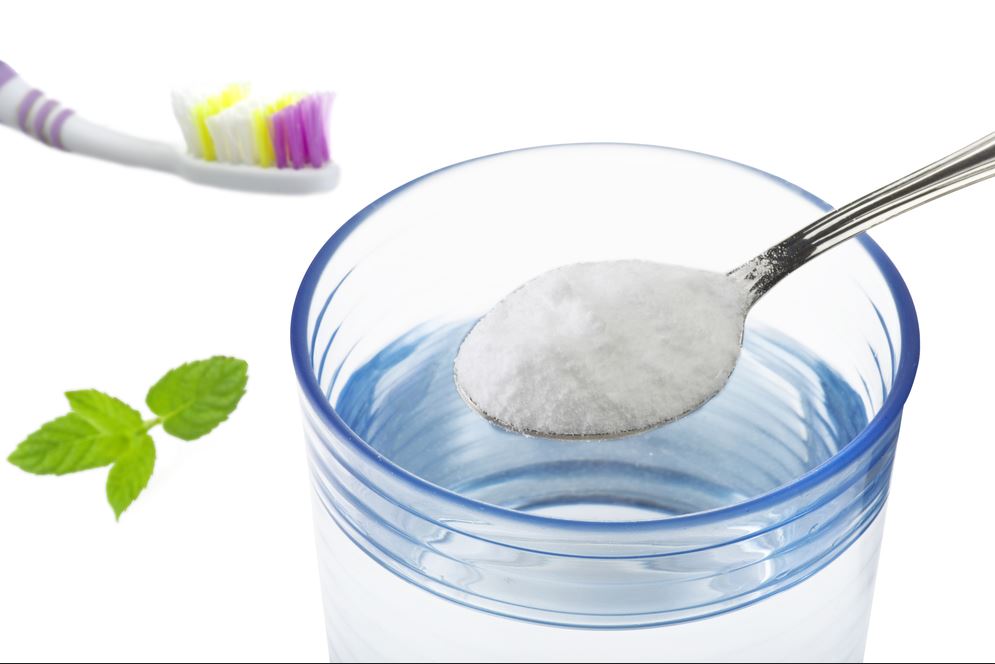 2. Removing a Splinter – I know it sounds a little weird, but recently I got a splinter and it actually worked — who would've thought? Take a ½ teaspoon of baking soda and add it to a small glass of water. Soak the area where the splinter is located twice a day until it comes out.
3. Insect Bites – My entire family just had a heck of a time trying to deal with insect bites, but we applied baking soda right onto our skin to relieve itchiness. It also works for poison ivy and rashes.
4. Exfoliation – Beauty doesn't have to be expensive. Use three parts baking soda to one part water and use it to exfoliate your face and body. And the best part? It doesn't contain any of those questionable chemicals that you can't even pronounce.
5. Natural Deodorant – Deodorants can get expensive. Skip to pricey store-bought tubes and combine 1/8 teaspoon of baking soda and ¼ teaspoon of water to make your deodorant. You can use more or less depending on your needs, but it should do the job.
6. Heartburn – Mix one teaspoon of water and half a glass of water and drink the solution to ease heartburn.
7. Small Grease Fires – If you have a grease fire, never use water. Instead, throw baking soda onto it to cut off the oxygen supply. It will only work for small grease fires, as larger ones will require baking soda in amounts that you probably you wouldn't have on hand.
8. Ant Control – If you've been having ant problems, you can place baking soda under sinks and around windows to steer the pests away from your home. This applies to cockroaches as well.
9. Fruit and Veggie Cleaner – The store-bought version of a fruit and veggie cleaner can cost you anywhere from $2.99 to $8.99. Instead, use baking soda to wash your fruits and veggies before eating them.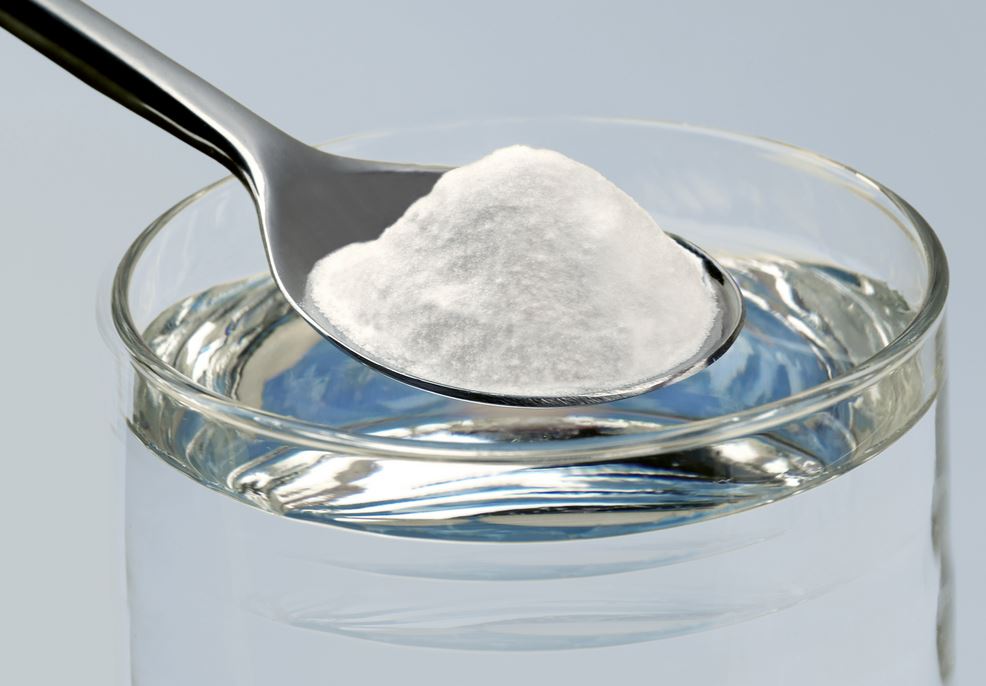 10. Grease Remover – My husband is a big meat eater, and after he's done cooking something like pork belly, the grease just sits in the pan. Not only is it gross for me as a vegetarian, but it's so hard to clean. The solution: Take five parts water and one part baking soda and use a cloth to apply the paste on the grease to make it easier to remove.
11. Marble Stain Remover – Soon after we got a marble countertop for our kitchen island, my husband spilled something and it left a small stain. I mixed baking soda and water to make a thick paste and put it on the stain then covered it with plastic for 24 hours — and it disappeared!
12. Drain Cleaner – If you're no stranger to clogged drains, this may be the solution that you've been looking for. Pour a pot of boiling water down your drain and follow it with a ½ cup of baking soda. Take a mixture of one cup vinegar and one cup boiling water and pour it onto the baking soda. Cover the drain and let it sit for about 10 minutes. After, take another pot of boiling water and pour it down the drain. Your sink will be back to normal in no time.
13. Soaking Beans – You know that beans can cause gas, right? But when you soak them in water, it helps to remove what's causing the gas, so that your stomach can digest them easier. When you add baking soda to the mix, it helps speed up the process.
14. Pet Deodorizer – When you are brushing your dog or cat, you can sprinkle some baking soda onto the brush to help eliminate any odors from their fur.
15. Skin Softener – Do you like your skin to mimic a baby's bottom? Add a cup to your bathwater and you'll start feeling the difference.
Have you used baking soda for any other purposes around your home? I'd love to know how you use this wonderful ingredient!
**Post originally published Oct. 2014.
Susan Yoo-Lee is a mother of two and the editor at The Scratch, a Savings.com blog where professional funny people take a crack at saving you a buck. She founded Mommas in the House in 2009 when she was pregnant with her 2nd child. Currently, you can see some of her published work on LHJ.com, More.com, WomansDay.com, AJC.com, ClarkHoward.com, US News & World Report, Military.com, LearnVest.com and more.
Copyright: geografika / 123RF Stock Photo
The following two tabs change content below.
We are here to help families afford the homeschool life by providing the BEST homeschool freebies, deals, resources we can find & encouragement as we walk this journey together!
Latest posts by Free Homeschool Deals (see all)