Some of us are already aware of the 12 Days of Christmas song, for those of you who might have not heard it yet, it's still fun nevertheless to count down the days to Christmas.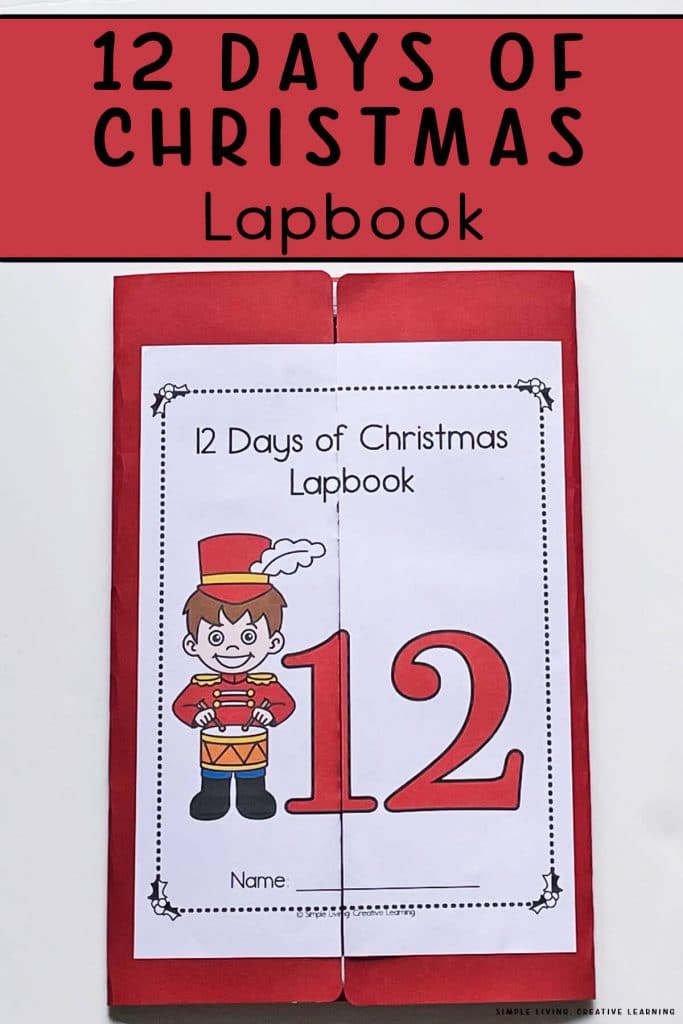 Use this fun and free printable lapbook idea to count down the last twelve days before Christmas. Christmas is a lot of people's favorite holidays, I know it's mine, and it's fun to look forward to and count down as the days getting closer.
While your kids are having fun coloring and putting the lapbook together you can teach them the 12 Days of Christmas song. After putting together the lapbook by coloring, cutting, and gluing all of the pieces together, your kids get to look forward to opening up a new flap each day.
Make sure that you don't forget to talk about Jesus, the real reason behind why it is that we celebrate Christmas every year. This free printable Christmas lapbook activity includes sections for the six days of creation and Jesus dying for our sins.
This is an excellent activity for kids of multiple ages to be able to enjoy. Your kids will love coloring this lapbook activity and putting it together to celebrate Christmas.
Check out these links below for more great free Christmas activities.
The following two tabs change content below.
Latest posts by Isa Fernandez (see all)